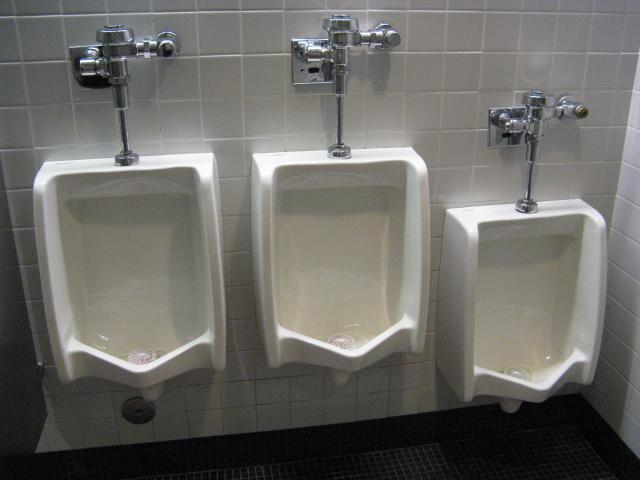 This photo was sent in by CTF. He writes: "Yorktown is a mall built in 1968 and has been remodeled twice in my lifetime. The first time was in the 1990's and the second was just recently. It is anchored by JCPenney, Carson Pirie Scott and Von Maur. It was also anchored by a Montgomery Ward until that chain went out of business in 2001. That anchor was demolished and an open air section called The Shops on Butterfield was added later. Yorktown also boasts a full food court and bowling alley as well.
"One unusual feature is a cemetery on the southern end of the parking lot. The cemetery was part of a family's farmland that was sold to develop Yorktown Center.
"This photo is from the south end of the mall at the end of a hall near The Shops on Butterfield. These urinals were not replaced in the recent renovation unlike all the others."