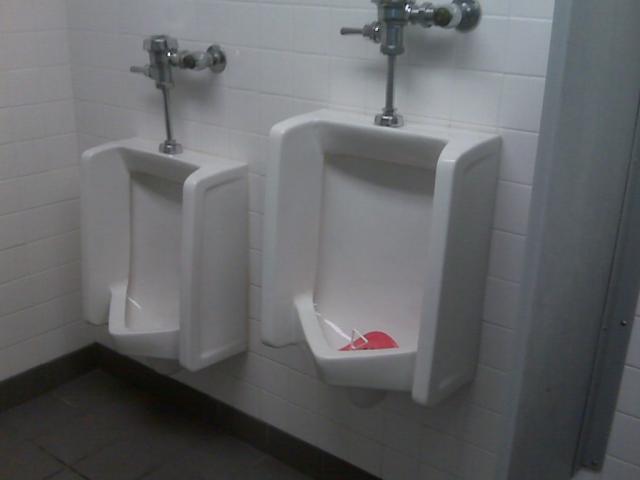 This picture was sent in by SG. He writes: "These urinals are located in the visitors' center at the historic Yorktown battlefield.
"17,000 allied troops under the command General George Washington and French General Jean Baptiste Donatien de Vimeur, Comte de Rochambeau laid siege against the British at this port city in 1781.
"After nine days of intense bombardment, British General Charles, Lord Cornwallis surrendered. This was the last major battle of the American Revolution and secured independence for the United States."