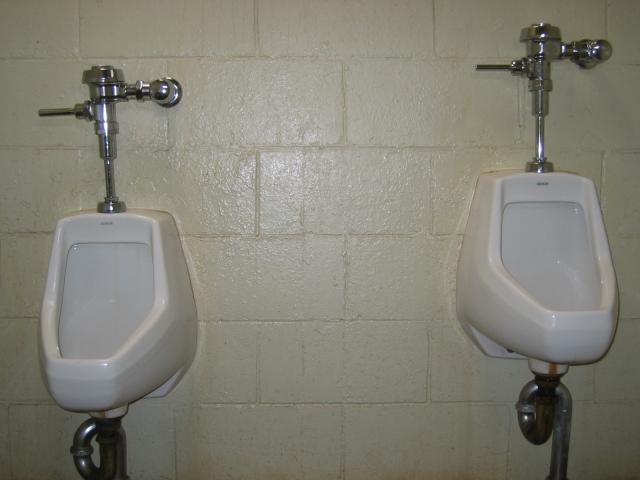 Waimea Canyon was nicknamed "The Grand Canyon of the Pacific" by Mark Twain.
It is ten miles long, a mile wide, and more than 3500 feet deep.
These fixtures are a more manageable 2' x 1.5' x 1'.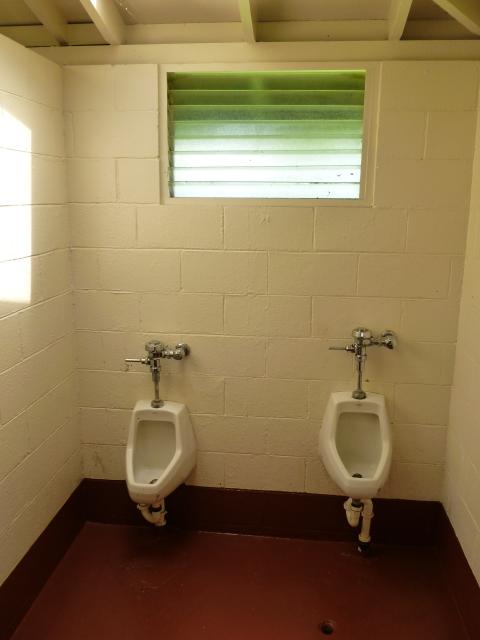 These fixtures serve the canyon lookout along Hawaii State Highway 550. The top photo was taken by a member of Urinal Dot Net staff in 2003. The bottom photo of the very same fixture was taken by another member of our staff in 2011. Notice how the bottommost cinderblock in the photo has been painted brown in the intervening years.