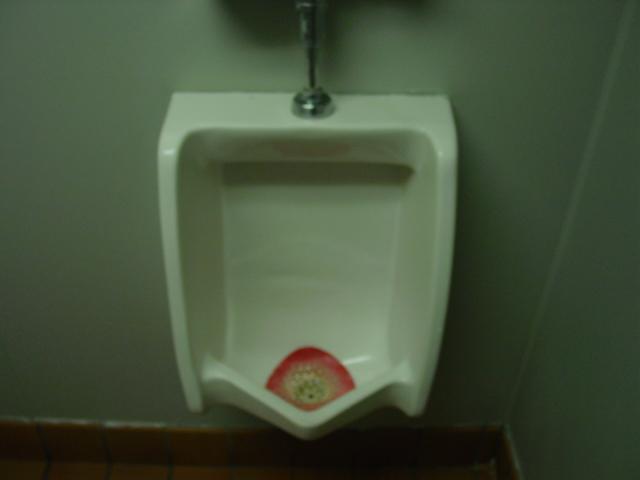 This first photo was submitted by MG in 2006. It was taken at the Darien, IL restaurant.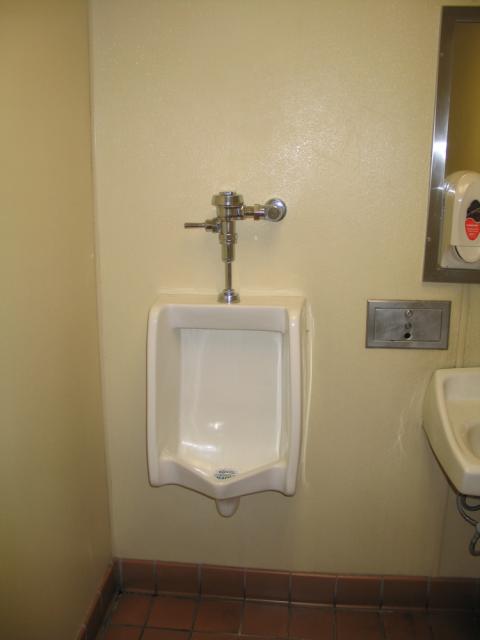 The above submission from the Taco Bell in Bishop, CA was sent in by RR.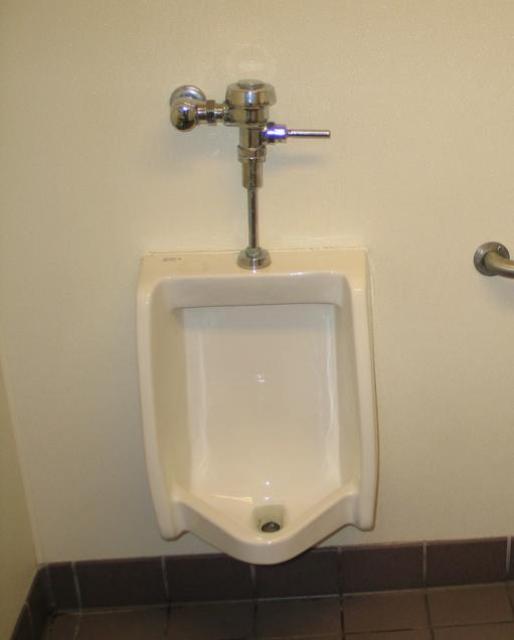 RR submitted this image from Taco Bell #19307 in Cottage Gove, OR.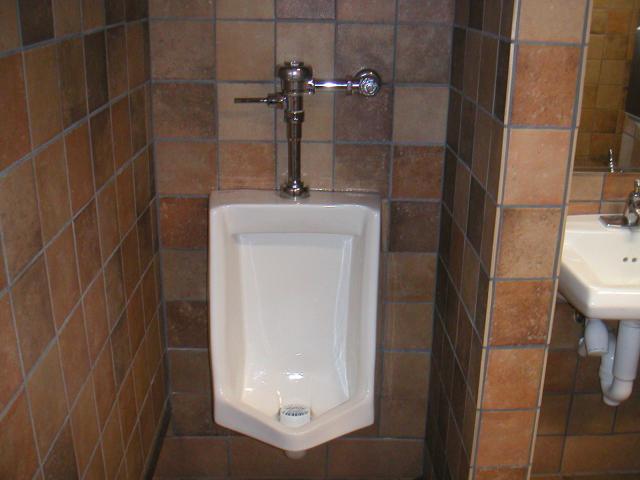 These next two images were sent in by NEK in 2006. The picture above was taken in Oneonta, NY and the image below comes from the Schenectady, NY store. Despite there apparent similarity, you will notice that the urinals in these two photos are actually different.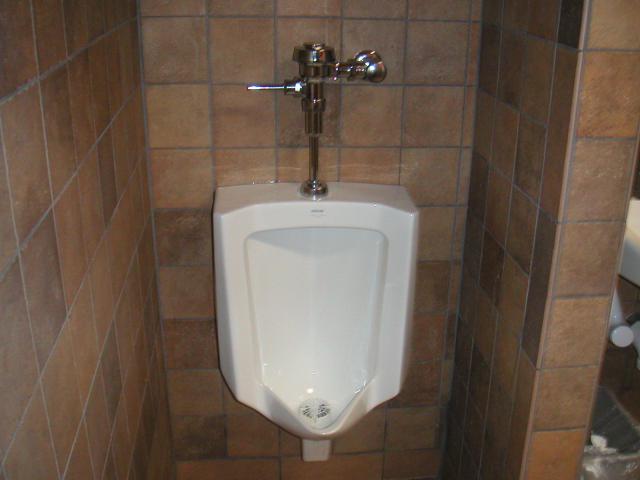 Here is what the folks at Taco Bell say about the company: "Taco Bell Corp., a subsidiary of Yum! Brands, Inc., (NYSE: YUM), is the nation's leading Mexican-style quick service restaurant chain serving tacos, burritos, signature Quesadillas, Border Bowls, nachos and other specialty items. Taco Bell serves more than 35 million consumers each week in more than 6,500 restaurants in the U.S. In 2003, Taco Bell generated sales of $1.6 billion in company restaurants and $3.8 billion in franchise restaurants. Over 80 percent of the restaurants are owned and operated by independent franchisees. At this time, there are over 280 restaurants operating in Canada, Guam, Aruba, Dominican Republic, Chile, Costa Rica, Guatemala, Puerto Rico, Ecuador, Hawaii, Asia and Europe."
This photo was sent to us by SB. He took this picture at the Semoran Boulevard store in Orlando, FL in 2008.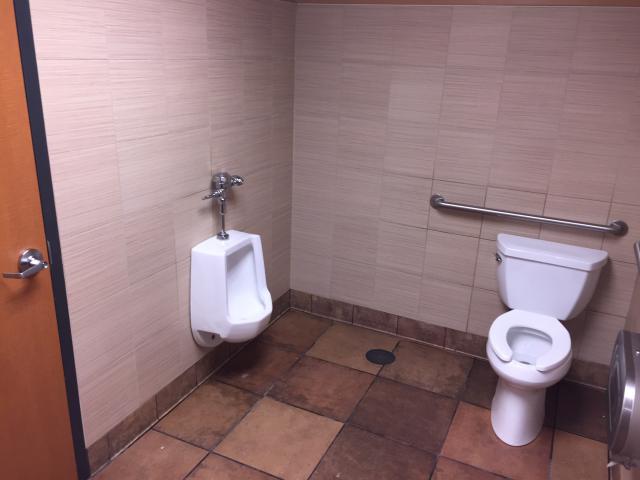 This picture was taken by AS at the Appleton, WI Taco Bell in 2016. He writes: "[This is] the urinal of the Taco Bell at 237 Lilas Avenue, Appleton Wisconsin (just off of College Avenue). What can I say - it's a semi-clean restroom inside a Taco Bell. 
"According to rumors, nobody has died of an overdose here, yet."