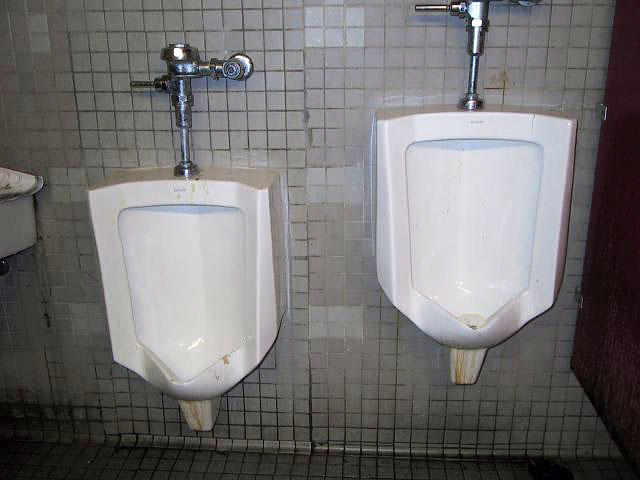 These urinals can be found at the 34th St station, located at 34th St and 6th Ave in Manhattan. This station is served by the B, D, F and M trains on the middle level, and by the N, R and Q trains on the lower level, while these urinals can be found on the upper concourse level.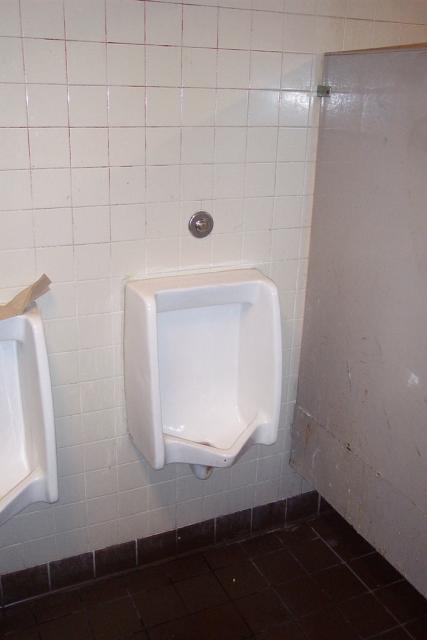 Served by the A train, the Howard Beach station in Queens is your connection to the JFK International Airport. At Howard Beach, airport-bound passengers may bound the AirTrain, which serves all airline terminals at JFK. The AirTrain also serves the Sutphin Boulevard / Archer Ave stop on the E, J and Z trains, which is the faster way to get to JFK via New York City Subway.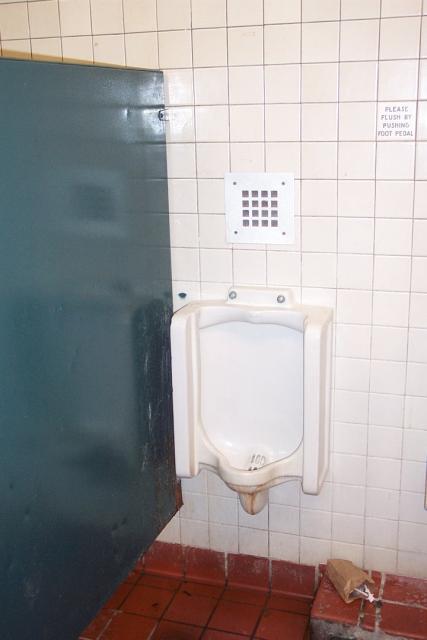 This urinal may be found at the Rockaway Park / Beach 116th St station in the Rockaways section of Queens. This station is one of the most far-flung stops in the system, and it is connected to the rest of the subway via the S shuttle train that meets up with the A train at the Broad Channel station. During rush hours, the A train also runs here to Rockaway Park.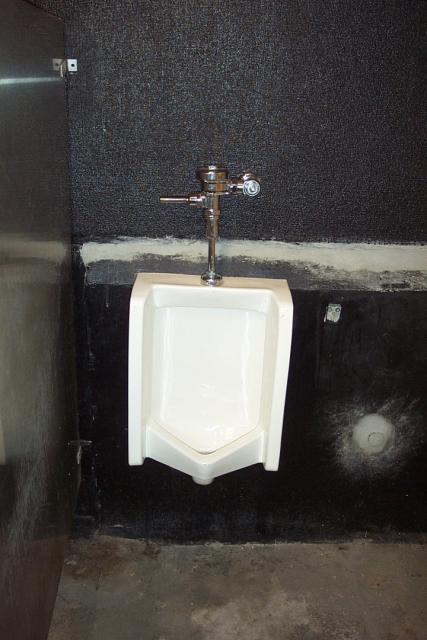 This fixture is located at the 77th St station in the Bay Ridge section of Brooklyn, which is served by the R train.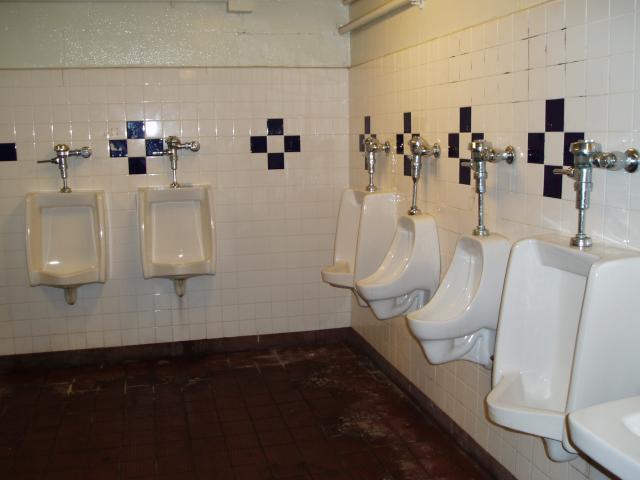 This decrepit yet disturbingly foul-smelling installation serves the Willets Points / Shea Stadium stop on the 7 train. This elevated stop is connected directly to Shea Stadium, as well as Arthur Ashe Stadium, home of the U.S. Open