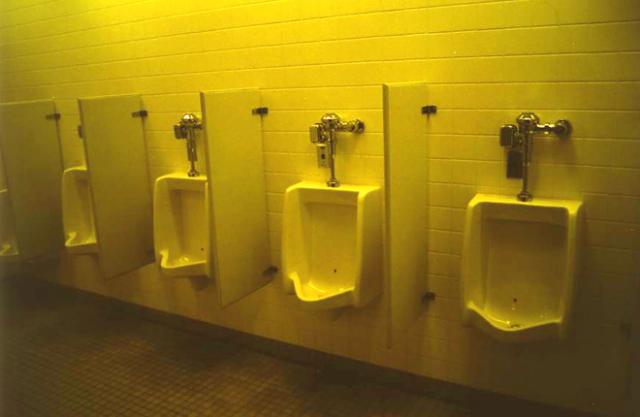 "Terminal 4 was reconstructed on the site of the old International Arrivals Building, reopening in May, 2001. These fixtures can be found prior to the security checkpoint."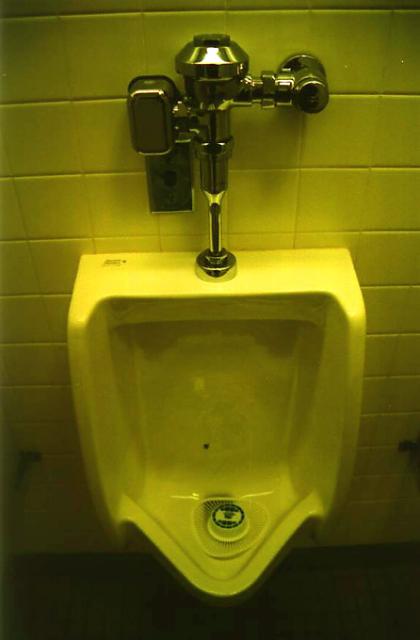 Having seen their successful deployment in European airports, the manager of JFK installed "fake fly" in the new fixtures of Terminal 4.
These first two submissions came from eastbayray.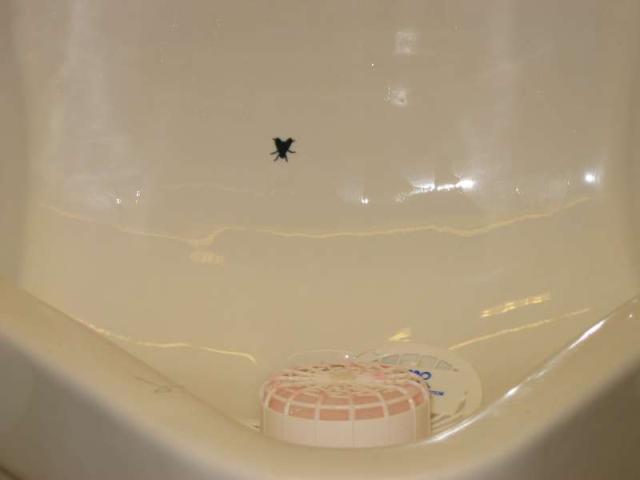 This closeup of the fly image was sent in by Solomyr in 2004.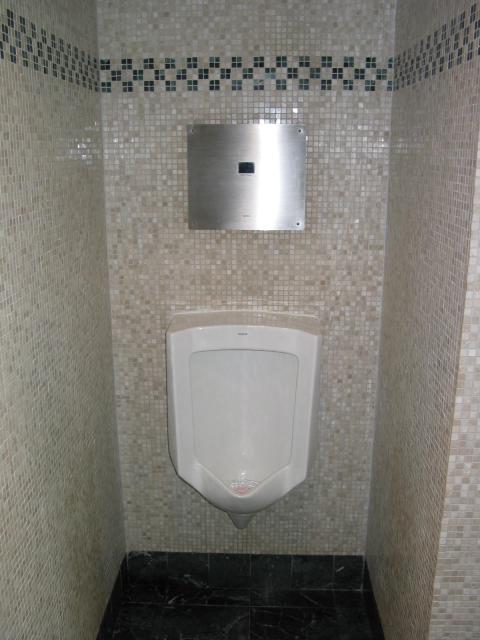 This last picture comes from GB. He photographed this fixture at the Concorde Lounge right before his flight on the Concorde in August, 2003. Concorde flights have since been discontinued.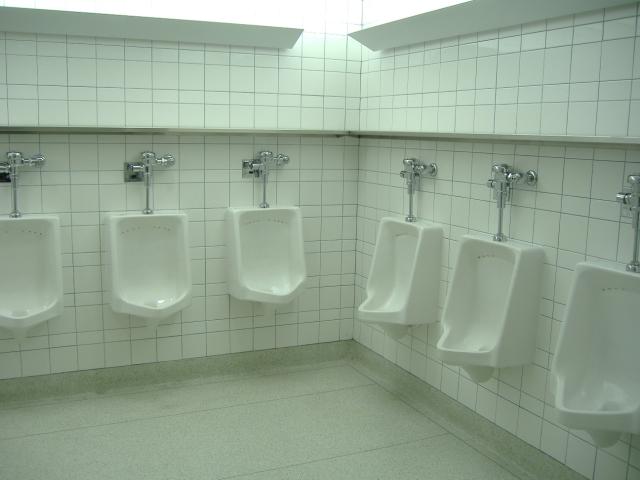 This final picture was taken by FM in 2006. He writes: "The glistening urinals of the all new American Airlines Terminal 9 at New York's John F. Kennedy International Airport. These are all new US made Crane urinals with Sloan auto flush valves... Lovely, aren't they?"