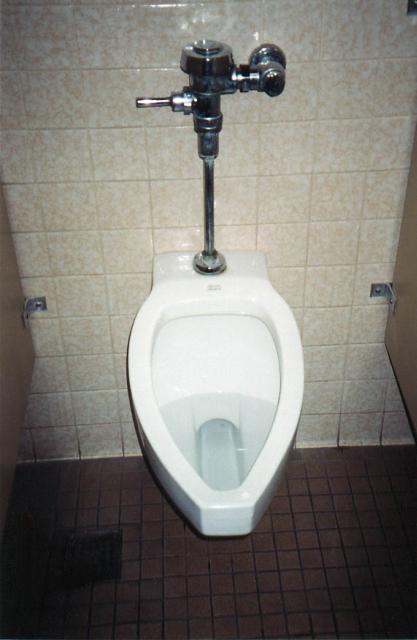 These fixtures were submitted by Mr. XBOG: "Sequoia National Park features giant Sequoia trees which are upwards of 3200 years old. This is the urinal at the Foothills Visitor Center (Elevation 1700 ft). The Foothills Visitor Center is near the town of Three Rivers, CA."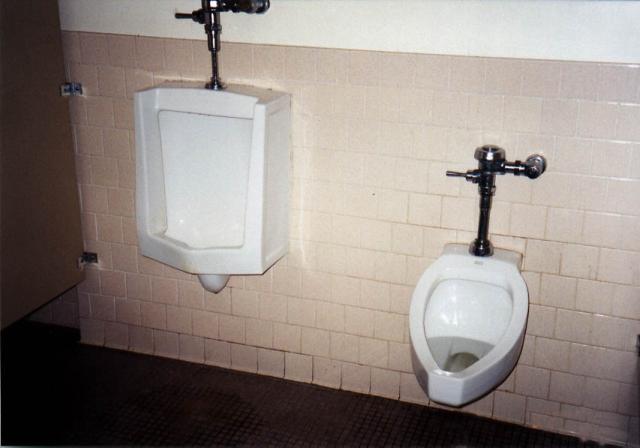 "This mismatched pair of urinals can be found at the Lodgepole Visitor's Center which itself is near the General Sherman Tree, 'the world's largest living thing' according to the park brochure. These are the highest urinals I have visited to date (Elevation 6720 ft.)."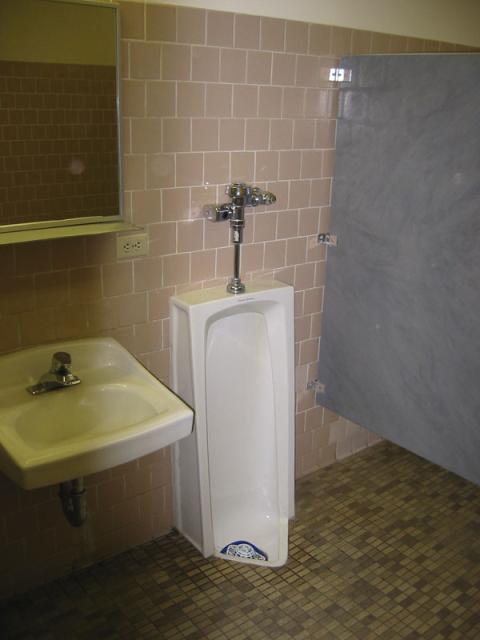 The photograph above was submitted by an independent contributor. He writes: "This urinal is in the Grant's Grove visitor center, home of our Nation's Christmas Tree."