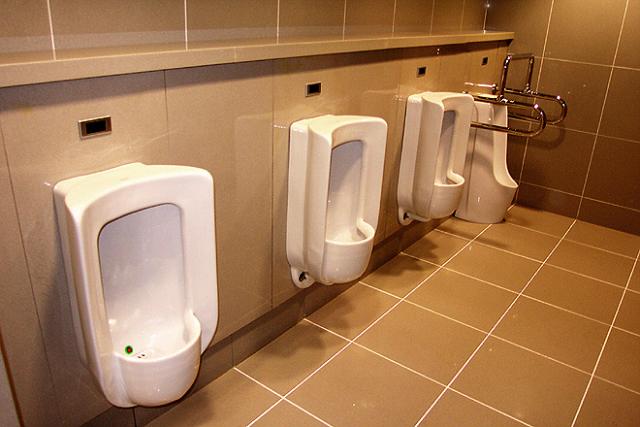 These first three pictures were submitted by eastbayray in 2002. He writes: "Seoul's new International Airport at Incheon opened for business March 29, 2001, and now handles some domestic flights and all international flights for Seoul. Nicknamed "The Winged City" for it's sweeping architecture, Incheon International Airport is spacious and efficient- a far cry from the airport it replaced, Kimpo. At Incheon, rest rooms are plentiful, easily located no matter what part of the airport you find yourself in. The first Urinal set can be found near the Air Garden transfer hotel, upstairs in the terminal..."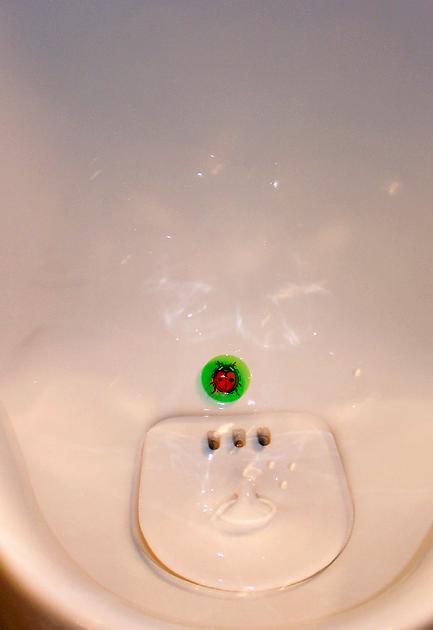 "...The second shot shows the ladybug sticker used in all fixtures, giving the urinator a target to shoot for..."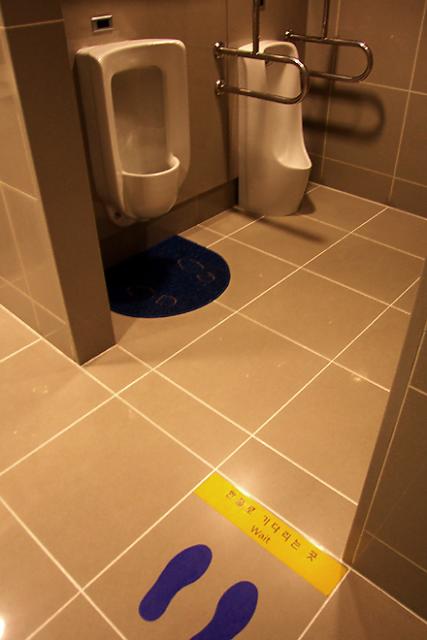 "...The third picture is typical of the Men's Rooms found by the departure gates, in this case by Gate 41. Note the pair of blue feet on the floor, where you should wait during peak hours of use. A nice feature found at all men's rooms at Incheon is a photo of the employee responsible for cleaning that particular location, along with his name and phone number. Mr. Han was assigned the Gate 41 location on the day of my visit, and had done an excellent job. However, a check of the facility located by Gate 24 (maintained by Mr. Shin) revealed cut flowers in a vase placed between the two sinks, a very pleasant touch which Mr. Han elected not to do. In any event, Incheon International Airport is very impressive, due at least in part to it's magnificient restroom facilities."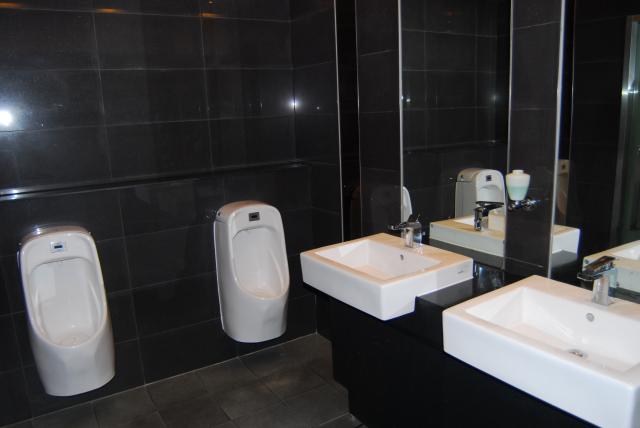 This latest photo was taken by AS in 2010. He notes that this installation is located within the food court area in the main terminal building.