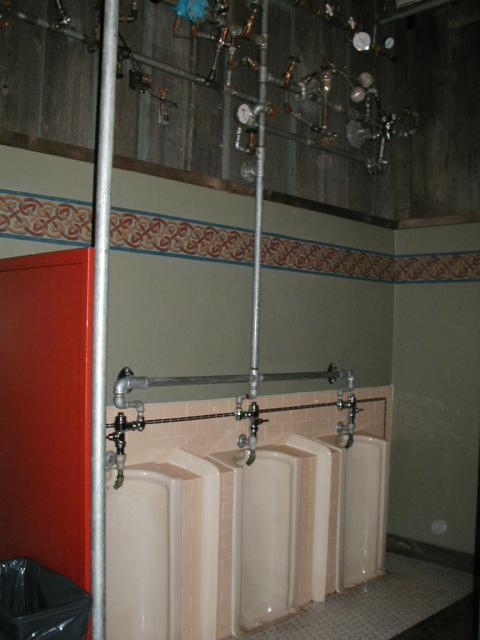 "The complex array of pipes, pressure gauges, lights and valves all harmonize to give quite a show when you flush. Highly recommended."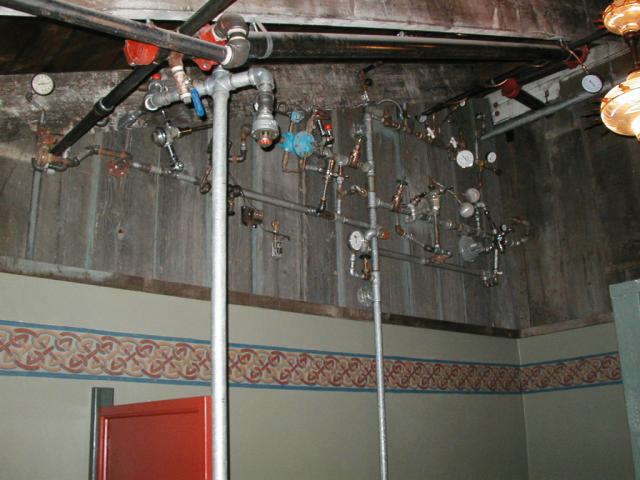 The fixtures - which, in and of themselves, would be quite interesting - are dominated by this remarkable plumbing installation. These first two photos were sent in by KH in 2009.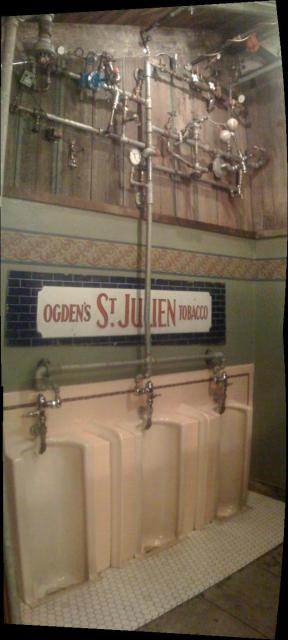 This last photo, sent in by AK in 2009, highlights the entire assembly. AK notes: "The gauges and lighting function when [the] urinal is flushed… "