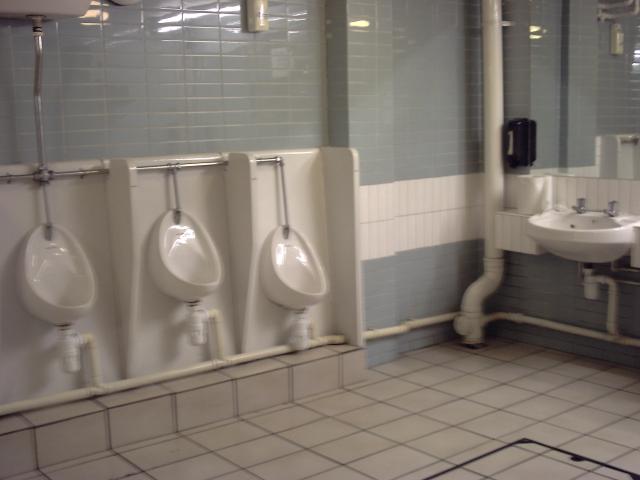 "These pictures were sent in by MK. He writes: "It took me about 5 evenings to look through your whole archives and galleries, some impressive stuff I must say, I remembered I had a few urinal photos I took a while ago, and would like to share this one atleast.
"These photo's were taken in a Tourist information centre and gift shop in [Llanfair Pwllgwyngyll in] North Wales..."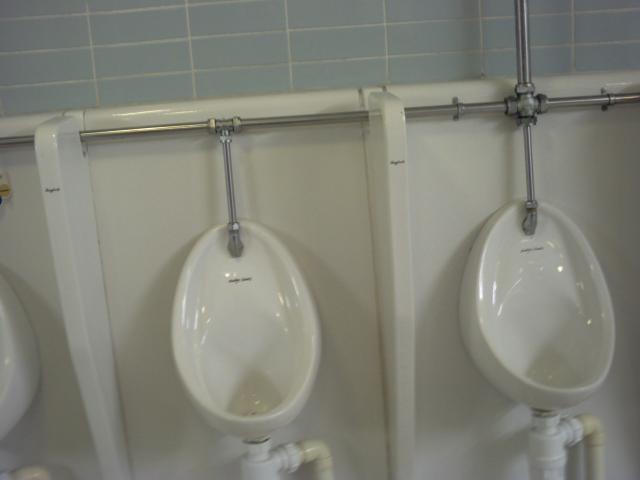 "It took a few visits to notice that these modern pots made by Armitage Shanks are actually mounted on an ex-Twyfords slab urinal! All they have done is stuck the newer pots ontop of the old slab, and boarded over the trough. I found this very unual and often wonder why they didn't remove the original urinal completely, well, atleast it still retains some history!
"This is usually a busy urinal, but it was a very quiet day so I took the opportunity to get a snap (this being about 2 years ago now)
"Also, the cisterns are made by Armitage Shanks."