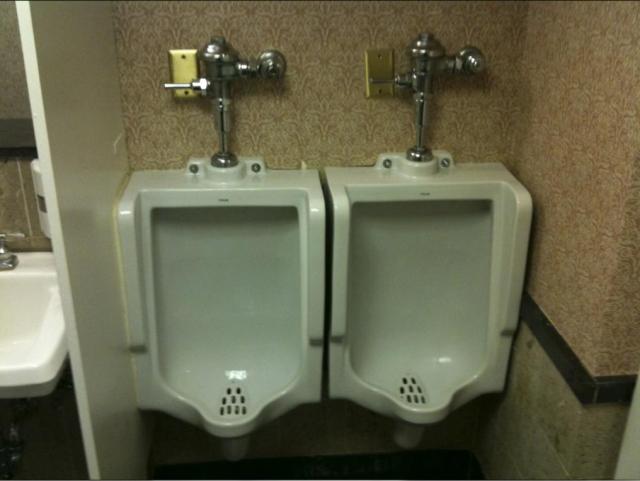 This picture was sent in by BS who would like to point out the extremely close arrangement of these fixtures.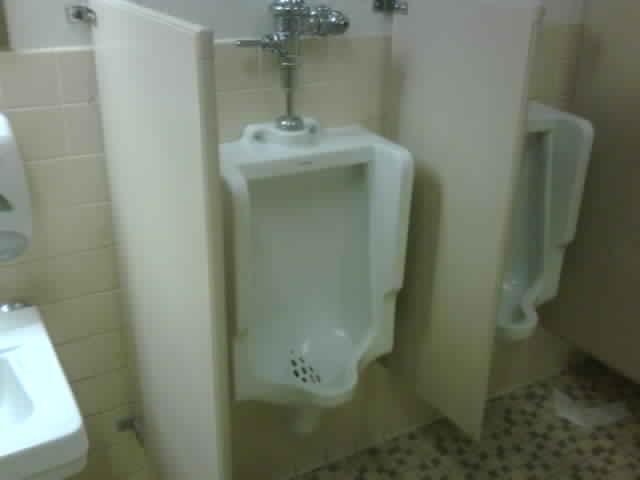 This next photo was sent in by JM. He writes: "Attached is a photo of the left urinal on the 4th floor of the Indiana University Kelley School of Business Building. I am submitting this photo to you in commemoration of the many years of dedicated service of Larry Davidson, Professor and W. Michael & William D. Wells Faculty Fellow, to the Department of Business Economics and Public Policy and to the Kelley School of Business. Larry told me a little over a week ago that during his many years at Indiana University this urinal has given him a great deal of satisfaction and relief and that he would like this urinal dedicated to him on the occasion of his retirement from IU. Larry is a valued colleague and, I believe, a straight shooter. I hope you will agree to this dedication by positing this photo to your web site."
Urinal Dot Net is more than happy to dedicate this photo to Larry Davidson.