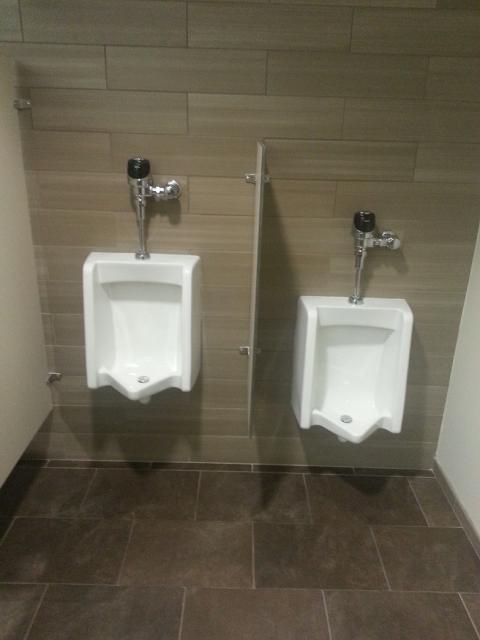 These pictures were submitted by ZM. He writes: "Indiana Tech (full name: Indiana Institute of Technology) was founded in 1930 in Fort Wayne, Indiana. The school was originally an engineering school; business programs were added in the late 1970s, an education school in 2005, and a law school opened in 2013. The school also operates satellite campuses throughout Indiana and Kentucky." This first photo was taken at the Law School.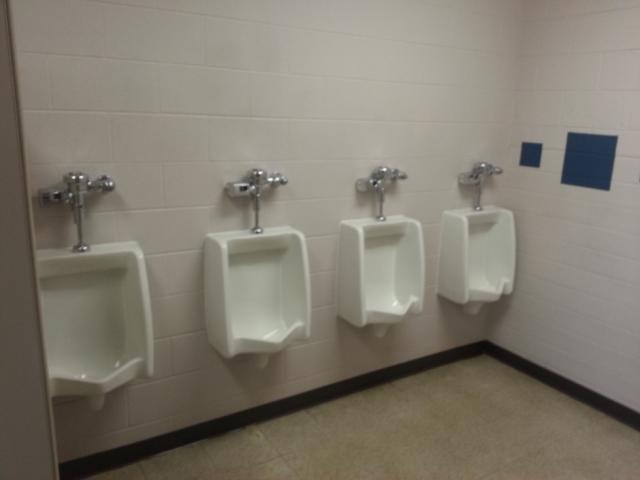 These urinals are located at the Cunningham Business Center.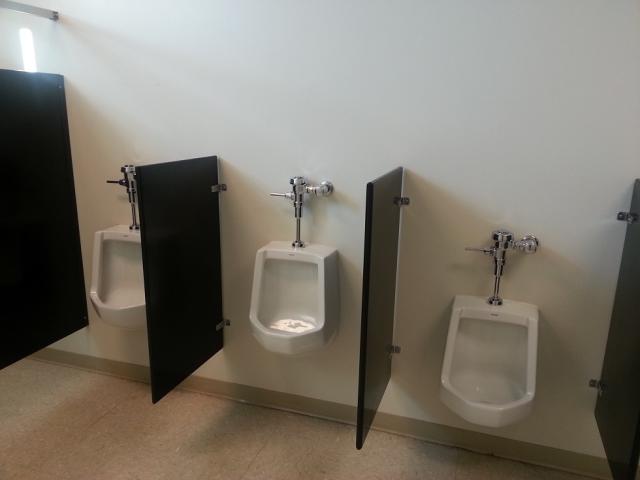 The Zollner Engineering Center.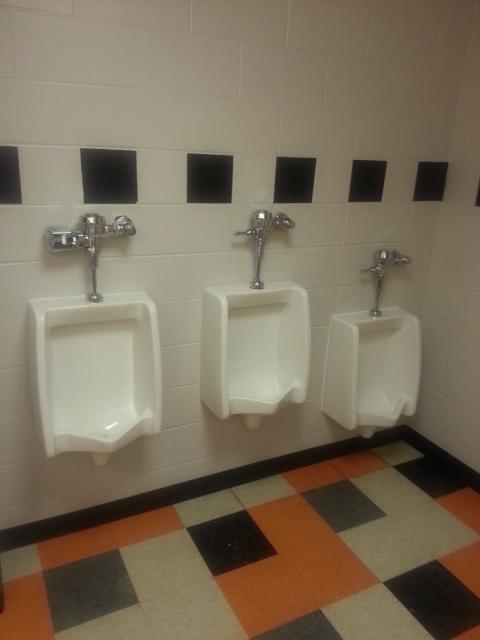 This one is located at the Schaefer Center, which is the gym.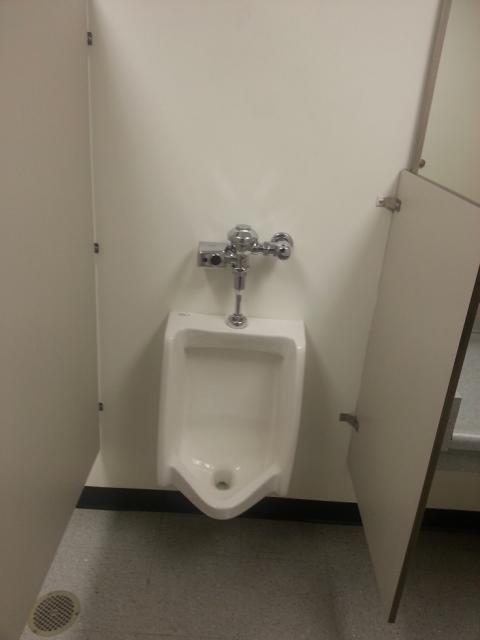 The Warrior Fieldhouse.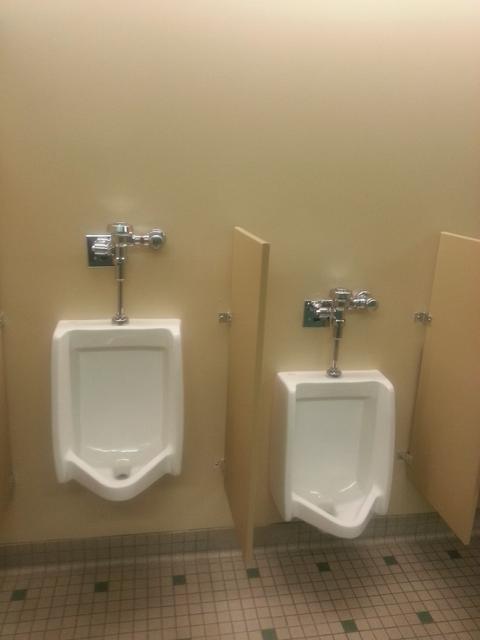 This is the Androfer Commons, also known as the Student Center.