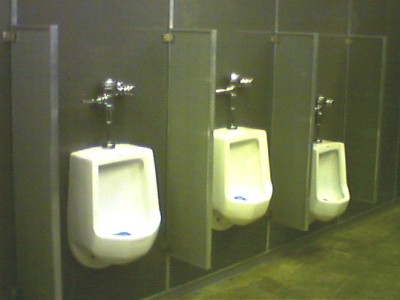 This picture was taken by Gene in 2003. He writes: "On Friday, October 3rd, [2003], the MTCC officially opened to the IIT community. The MTCC is the first Rem Koolhaas building to be completed in North America. Koolhaas was chosen for the project as a result of an international design competition in 1998. Among his completed buildings are the Lille Grand Palais and the Maison a Bordeaux in France, the Netherlands Dance Center in The Hague, and the Educatorium at the University of Utrecht. Koolhaas's design for the campus center arranges various areas around diagonal pathways, resembling interior streets, that are extensions of the paths students had used to cross the campus. The design includes a concrete and stainless steel tube that encloses a 530-foot stretch of the Green Line elevated railroad ("L") tracks, passing directly over the one-story campus center building. The tube dampens the sound of trains overhead as students enjoy dining areas, student organization offices, campus bookstore, recreational facilities and auditorium."
"One interesting aspect is the use of a semi-translucent honeycomb plastic panel material throughout the building, with uses ranging from walls to tables. In this picture of the urinals, you can observe this paneling in use as the walls and urinal dividers of the men's room."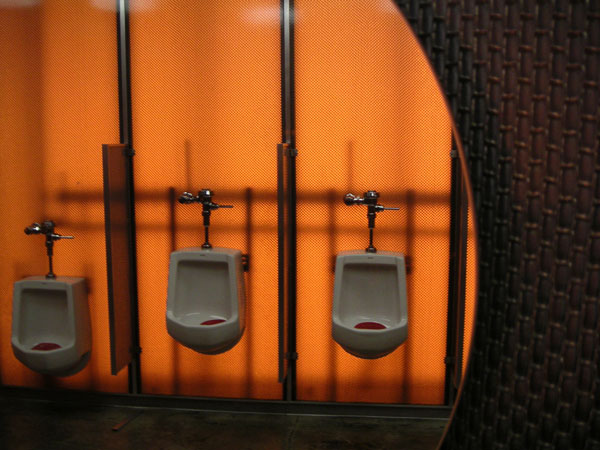 This picture was sent in by CK. He writes: "I felt you needed a better picture of the McCormick Tribune Campus Center's "Amoeba Bathroom" at the Illinois Institute of Technology in Chicago. The bathrooms are freestanding in the middle of the building and are enclosed by translucent panels. The wall beyond the one pictured is made up of orange honeycomb panels, which create a bright orange glow when the sun passes through them."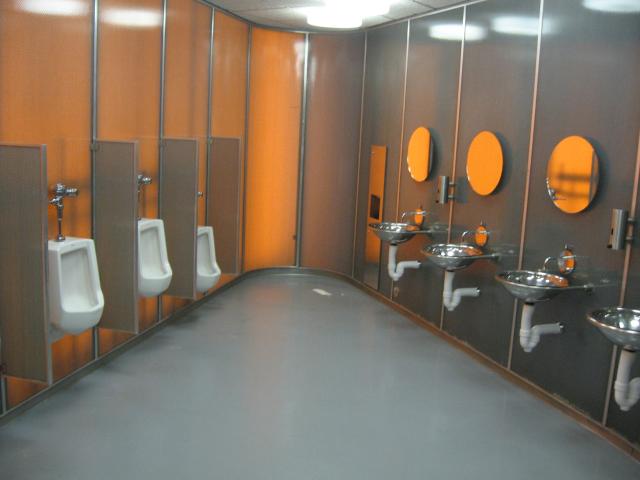 These next two photos were sent in by CR in 2007. He writes: "Please accept these pictures for IIT. I know there are already some posted, but maybe these are [from] a little bit [of a] better angle."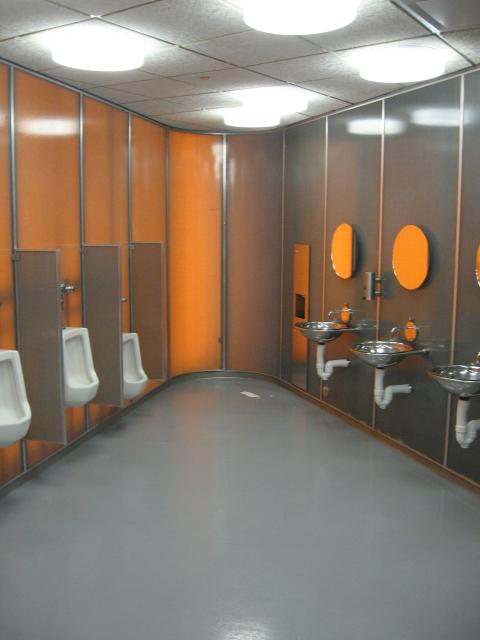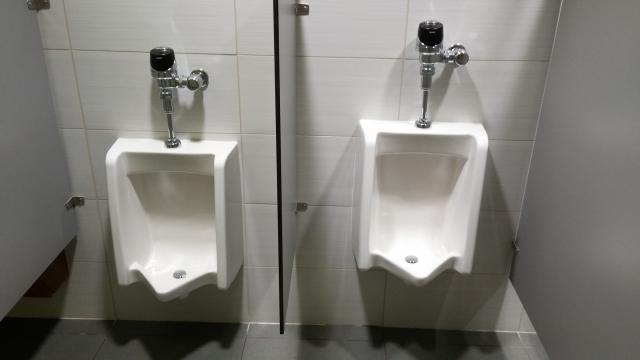 The photos above and below were sent in by ZM in 2015. He notes that this "first [photo] is from the Academic Center. As of fall 2014, this is the building for general studies classes and the campus library. A cafe featuring Starbucks coffee, an event center, and an art gallery are among the other features."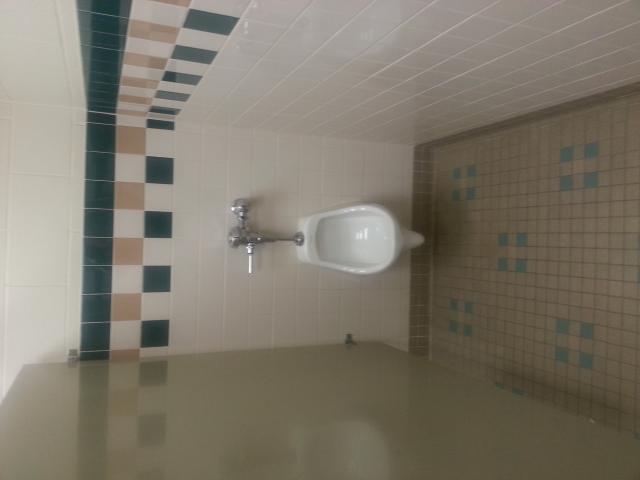 "The [last photo] is from the Wellness Center inside the Schaefer Center. Before the opening of Andorfer Commons in the fall of 2004, this area was the campus dining hall."