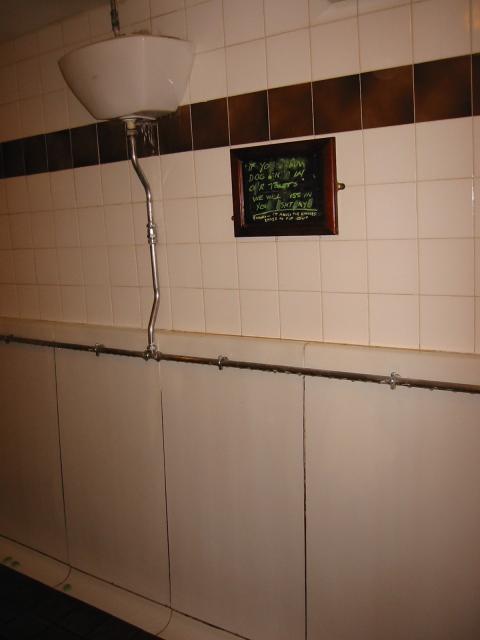 "The Farmhouse is a traditional East-Anglian pub. The inscription, which is rather obvious for the users of this fine instalation, reads:
'IF YOU THROW DOG ENDS IN OUR TOILETS, WE WILL P*SS IN YOUR ASHTRAY.'"
SS wrote in to add "In British English, a 'dog end' is a cigarette butt! With this information, the inscription's meaning becomes much more clear!"