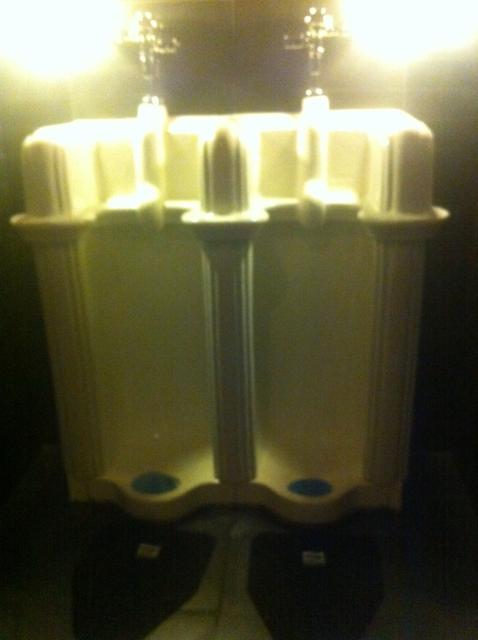 This photo was submitted by SP. He writes: "I did not see an automated method of submitting a urinal picture, so I'm just sending it straight to you, the esteemed editor of urinal.net.
"Attached you will find a photo of a dual set of urinals from the Deschutes Brewery in Portland, Oregon. This fine set of urinals impressed me the moment I laid my eyes upon them, and I feel they are worthy of the high standards of urinal.net.
"Please add to your online collection and your mapping tool.
"On another note, I will soon be sending you my resume. I am interested in one of the research scientist positions.
"Thanks"