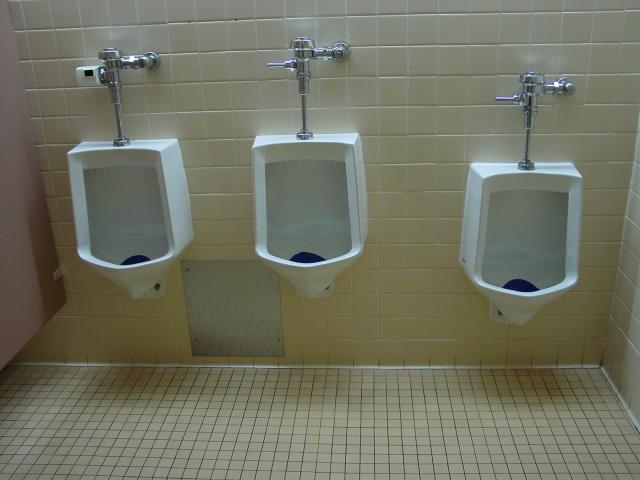 "Brookfield Zoo is one of the Chicago area's 2 zoos. It is over 200 acres with lots to see and explore. The mission of the Brookfield Zoo is to inspire conservation leadership by connecting people with wildlife. Their vision is to be the preeminent zoological institution working with people to achieve a more harmonious and sustainable relationship with the natural world. It is open every day, rain or shine."
MG submitted these images in 2005. The first is from the zoo's Discovery Center.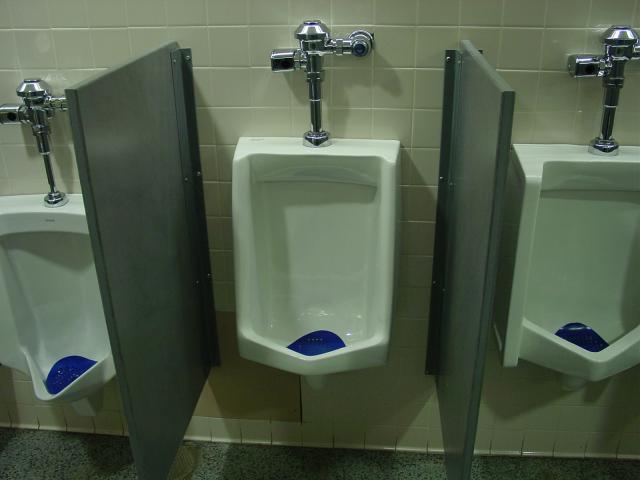 This one comes from the North Gate area.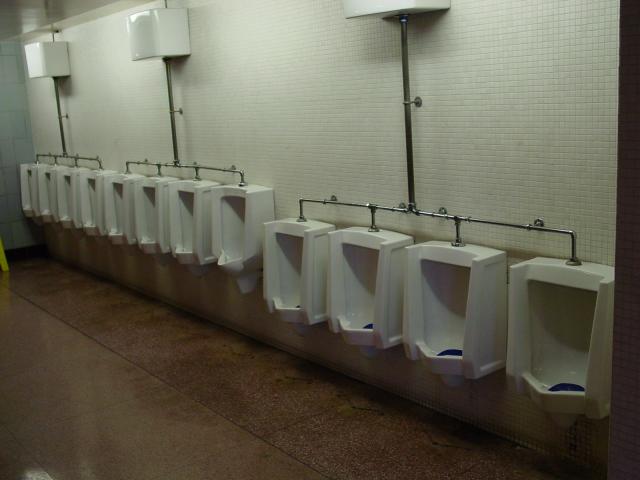 This impressive array was found in the Safari Stop restaurant.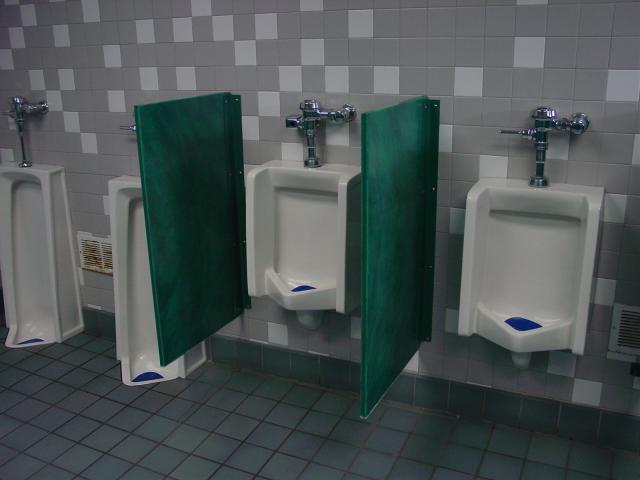 The South Gate features an interesting mix of wall-mount and full-length fixtures.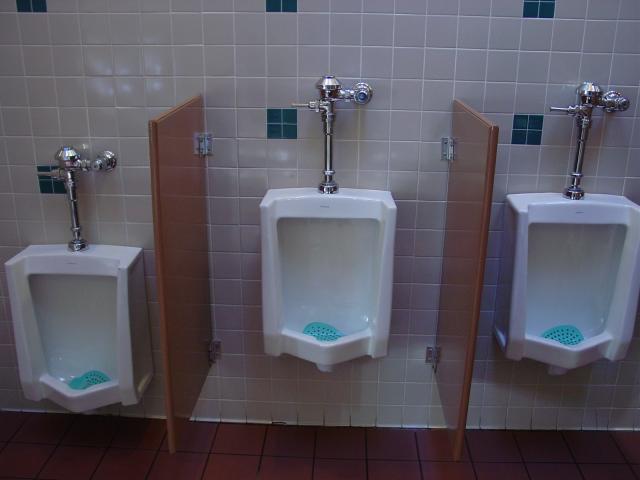 From the petting zoo area.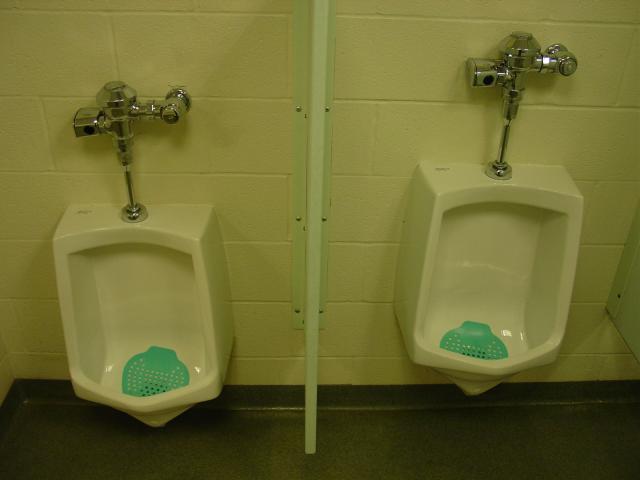 The Hamill Family Play Zoo - the Zoo's newest exhibit.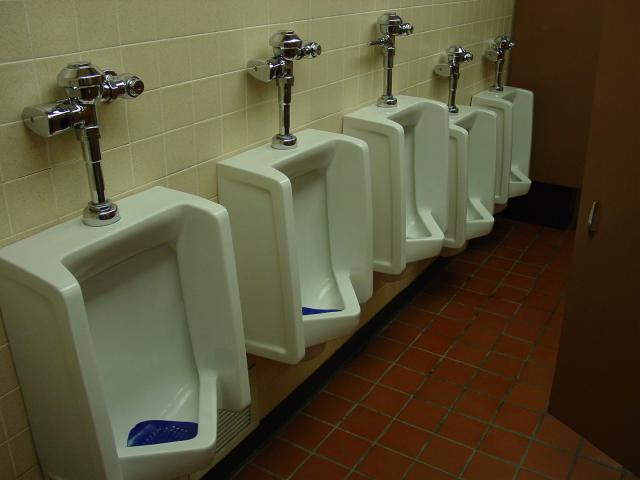 Nyani Lodge, another of the Zoo's dining options.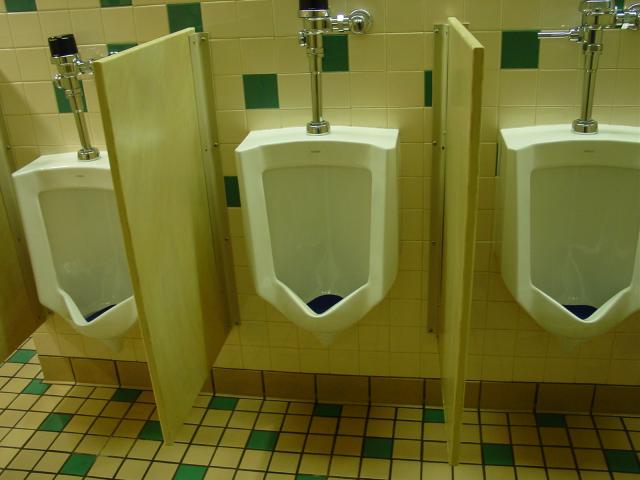 South American Marketplace.
"This photo is from the restroom at the north gate parking lot. Originally, if you parked in the north parking lot, you had to cross Golf road in order to enter the zoo, but in the early 90's a tunnel under the street was put in and now you go under to enter. These restrooms are just near the underpass."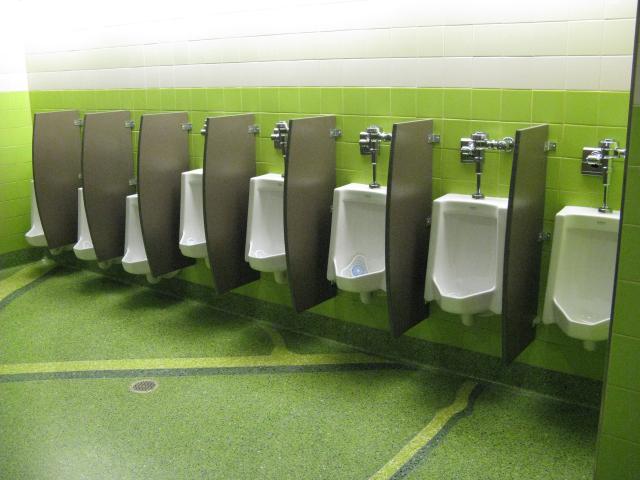 MG went back to the Brookfield Zoo in 2015 and sent in this update: "In 2012 Brookfield Zoo updated many of its buildings. This new image is from BZ Red Hots, formerly the Safari Stop restaurant. The 12 fixtures were replaced by 7 more efficient fixtures as well as the lighting drastically improved.
"PS - Hope you like the update, I got trapped in a hallway unable to get out for an hour after taking this photo, all the doors were locked. They may have updated the restroom, but it appears the fire marshal made one critical oversight. I had to squeeze through a window to get out."