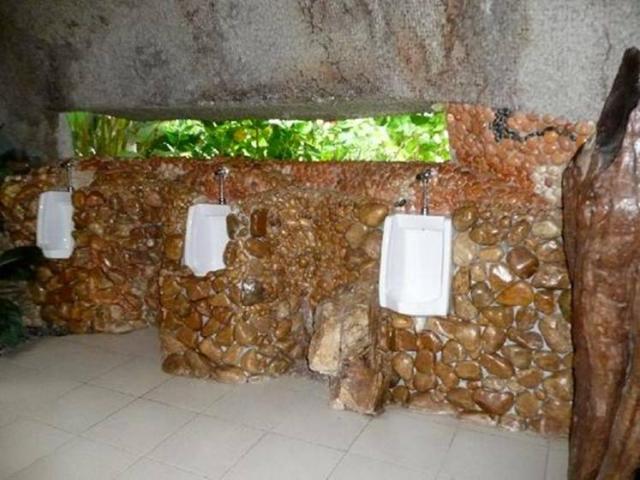 This picture was submitted by Foxy. He writes: "Here is another in Thailand, My friend Tina who writes on Virtual tourist, wrote the description below, she is an Australian that I met in Phuket, and she brought this to my attention when I mentioned my recent mention in your website."
Here is Tina's write-up from Virtual Tourist: "This restaurant is very exotic. It is so beautifully and thoughtfully crafted in the midst of lush, tropical gardens. There are large tree trunks forming part of the structure, water features with unusual crocodile fish and orchids in the restaurant garden. It is reminiscent of the Natural Restaurant, but more natural looking. There is a pond and some pigs wandering around it (a little away from the restaurant). It's a place with high novelty value.
"The food is very well presented - probably the most beautifully presented Thai food I've eaten in a locals' restaurant. The staff are very attentive and capable.
"I definitely recommend this restaurant for its aesthetic/novelty value and for the good food.
"The toilets are even beautiful. See the attached pictures!"