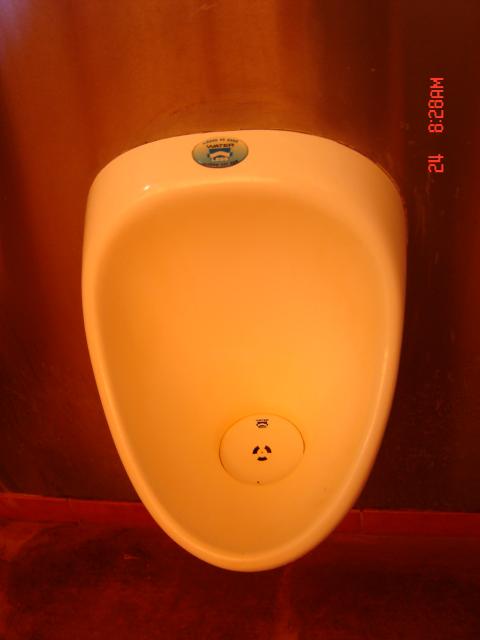 This photo was taken at the Aboriginal Cultural Centre, which is located on the souith side of Ayers Rock. It was sent in by DB, who writes: "Being in the middle of a very arid area and very remote from reticulated water it is an appropriate for its environment. Taken in October 2006"
Wikipedia lists the following facts about Ayers Rock: "[Ayers Rock] is 346 metres high, more than 8 km (five miles) around, and has a harder exterior than many comparable rock formations. This has prevented the formation of scree slopes, resulting in the unusually steep faces near ground level.
[Ayers Rock] is often referred to as a monolith, and for many years it was even listed in record books as the world's largest monolith. However that description is inaccurate, as it is part of a much larger underground rock formation which includes Kata Tjuta (also known as The Olgas). (The formation is often erroneously believed to also incorporate Mount Conner, which is a different structure altogether). The world's largest monolith is Burringurrah/Mt Augustus in Western Australia, which is more than 2.5 times the size of [Ayers Rock]—it stands 858 metres above the surrounding plain, 1105 metres AHD and covers 47.95 sq km. [Ayers Rock] is notable for appearing to change colour as the different light strikes it at different times of the day and year, with sunset a particularly remarkable sight. The rock is made of sandstone infused with minerals like feldspar (Arkosic sandstone) that reflect the red light of sunrise and sunset, making it appear to glow. The rock gets its rust colour from oxidation. Rainfall is uncommon in the area around [Ayers Rock], but during wet periods, the rock acquires a silvery-grey colour, with streaks of black algae on the areas serving as channels for water flow."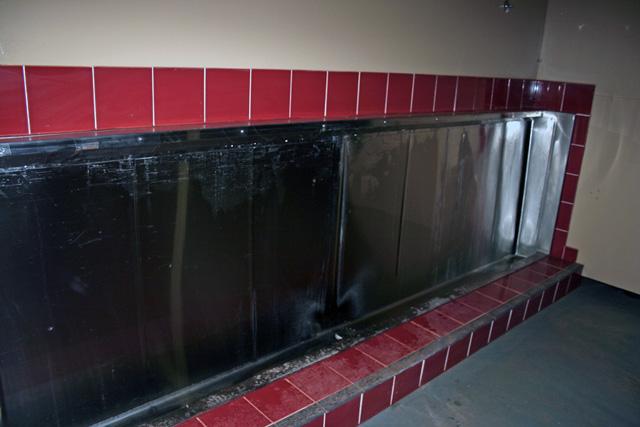 This next photo was sent in by Sg in 2009. He notes that this is "the urinal near the viewpoint is decorated in bright red tiles."