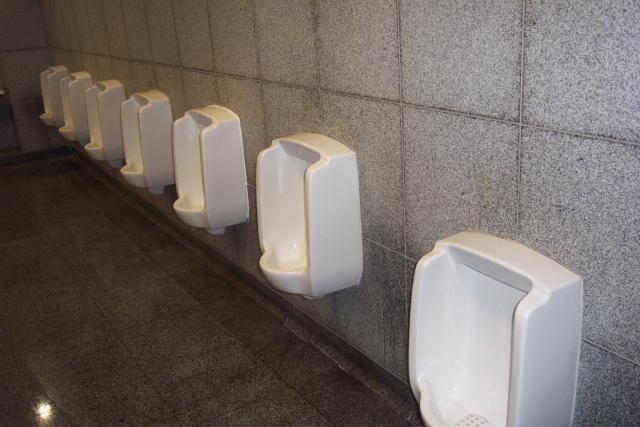 This first set of fixtures may be found at the Hong Kong Central station on the Airport Express line of the MTR. This picture was taken by a memebr of Urinal Dot Net staff in 2002.
Passengers can check in their luggage and get their boarding passes for their flights directly at the in-town Airport Express stations. They can then proceed directly to the airport with only their carry-ons. The journey from Central Hong Kong to the outlying Lantau island, which is the home of the sprawling Chep Lok Kok International Airport, takes just 28 minutes.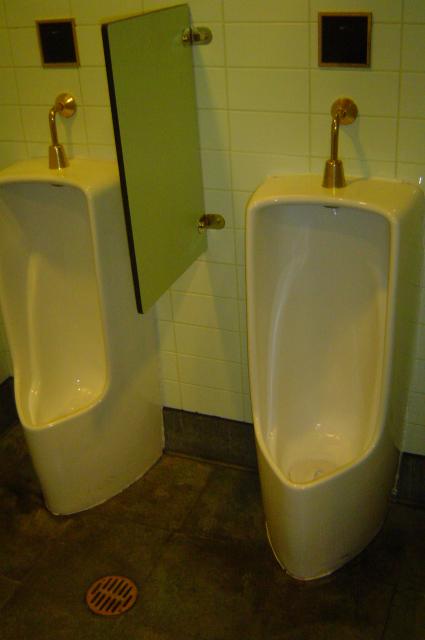 This photo was submitted by LH in 2007. He writes: "Public bathrooms at MTR stations are non-existent unless you request to use it at customer service. However, the Hong Kong Disneyland station has a public bathroom you can access directly from the platform"