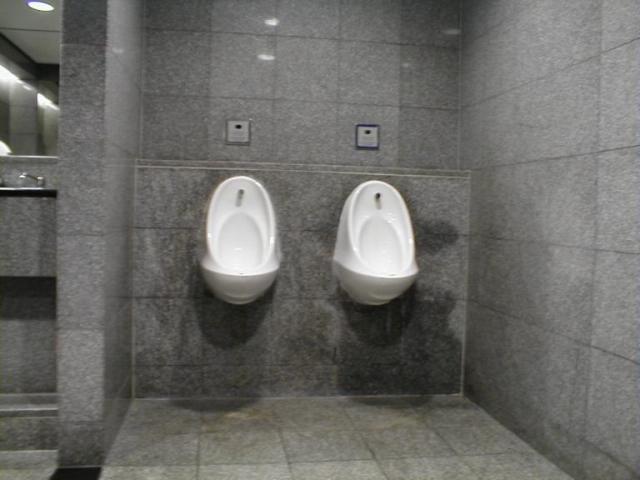 These pictures were submitted by an independent contributor. He writes: "The new Hong Kong International Airport is among the busiest airports in the world and firmly cements Hong Kong's position as an aviation hub. The passenger terminal is perhaps the world's largest enclosed space and it is certainly one of the most energy efficient buildings yet created..."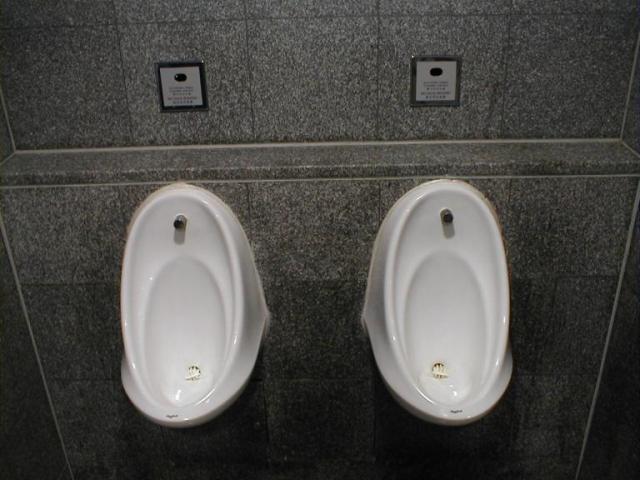 "...These urinals are located in the first class lounge of Cathy Pacific Airways."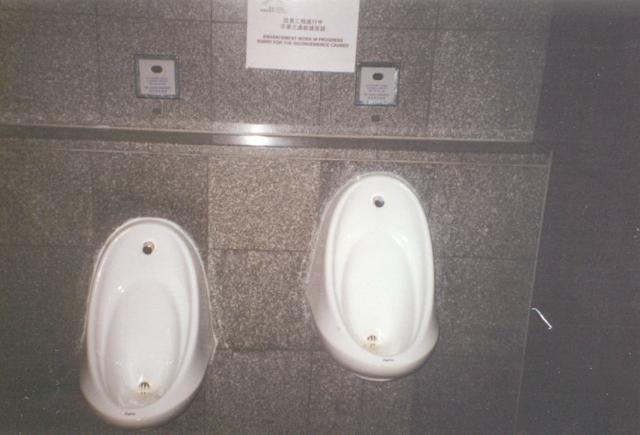 This last picture comes from the same airport but was submitted by a different independent contributor.