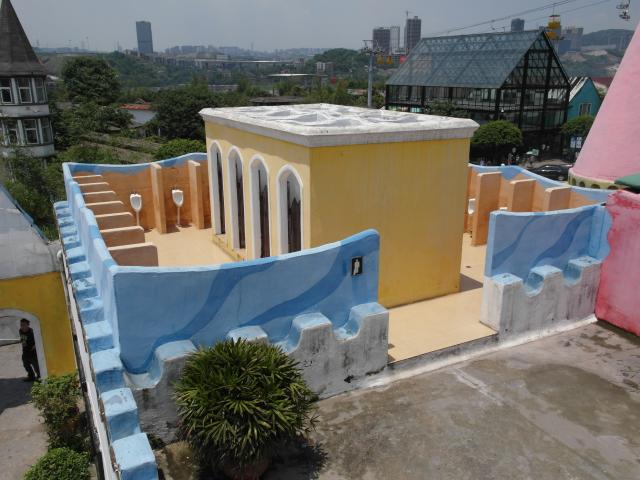 These pictures were sent in by CR. He writes: "I was recently in Chongqing, China, at Yangren Jie [Foreigner Street], and stumbled upon what is known as the "largest urinal in the world". I took lots of pictures for you. The restroom is evidently spread out over 32,290 square feet, and contains more than 1,000 toilets. I'm pretty sure I didn't see 1,000 [of course there's the women's room, too], but it's an interesting attraction, anyway, located inside an amusement park."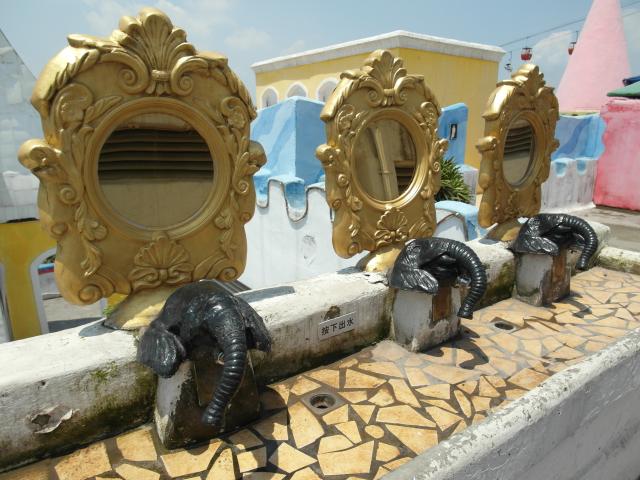 This facility was opened in July, 2008. "Located on Yangrenjie ("Foreigners Street"), China hopes that its colossal Egyptian-themed restroom will bring tourism to the city. Aside from its enormous size, the bathroom also features calm music, TVs and interestingly shaped urinals. Lu Xiaoqing, a tourism official, expects the bathrooms to be a hit among visitors: "After they use the bathroom they will be very, very happy."
"We are spreading toilet culture. People can listen to gentle music and watch TV," said Lu Xiaoqing, an official with the Yangrenjie, or "Foreigners Street," tourist area where the bathroom is located. "After they use the bathroom they will be very, very happy."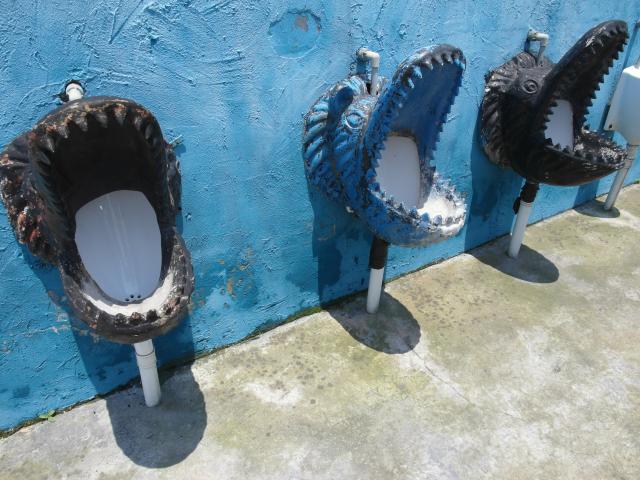 "World Record Academy, the leading international organization which verify and certify new world records, has already certified this record as a world record. It will be included in our 2008 edition of the Book of World Records and Chinese officials can get their Certificate for this new World Record."