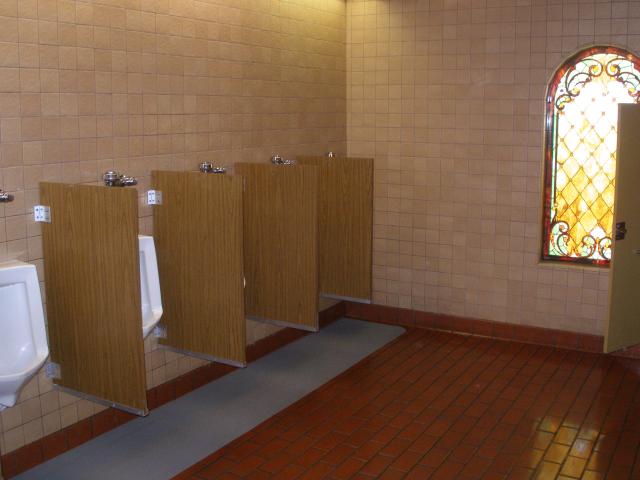 The Winchester Mystery House invites visitors to tour the 160 room, $5.5 million mansion built over a period of 38 years by the heiress to the Winchester Rifle fortune. After the death of her husband, Mrs. Winchester believed that she needed to continue construction on the mansion in order to ward off the ghosts of those killed by Winchester rifles. Although the Winchester Mansion, unlike most construction of its time, featured indoor plumbing, it is presumed that this installation was installed after Mrs. Winchester's death in 1922.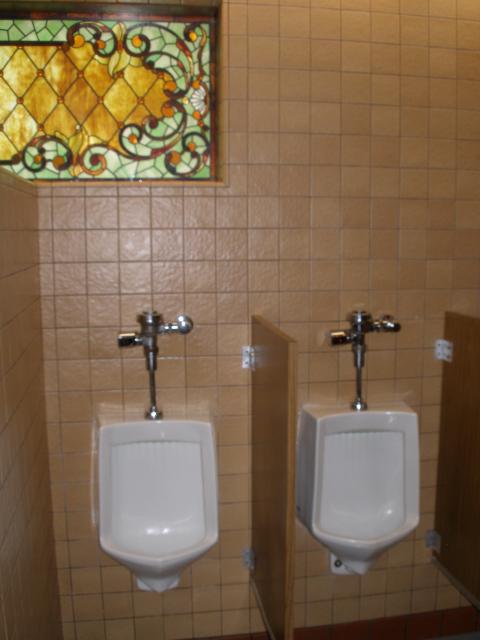 These first two photos were sent in by AS in 2006.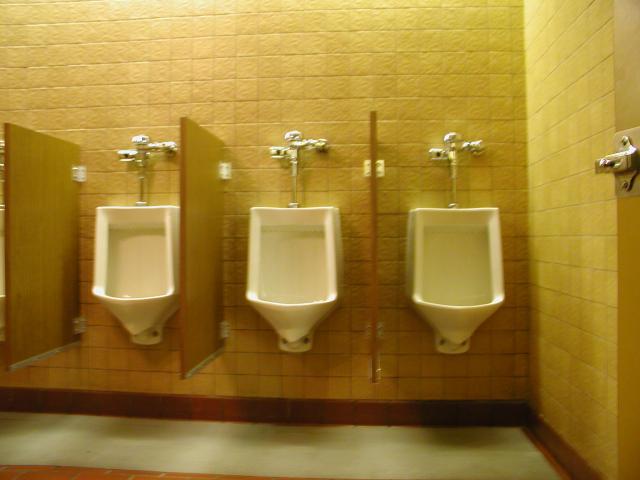 This last photo was taken by a member of Urinal Dot Net staff in 2002.