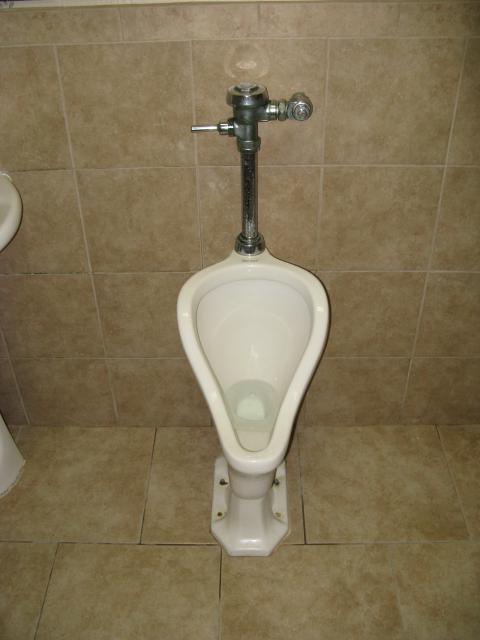 This photo was submitted by MG. He writes: "Willowbrook [Lanes] was built in 1963 and appears to be the only original building left in Willowbrook. All the other places either have been demolished or completely redone. This bowling alley had a "lost in the 60's" look to it for as far back as I can recall until now, when it was finally updated to a more modern look. Even though they redid this restroom, they kept the original pedestal fixture shown here. This is from the central restroom near the Willow Lounge, the bar in the bowling alley and the currently closed cafe."
SF, the proprietor of Willowbrook Lanes, contacted us in 2016 with the following message: "We have enjoyed having our antique urinal featured on your website. After 53 years, we are closing our doors for good. Do you think there is someone out there who might be interested in having an antique, and how can I let them know of the availability of this?"
If anyone would like to purchase this historic fixture, please contact us and we will put you in touch with their owner.