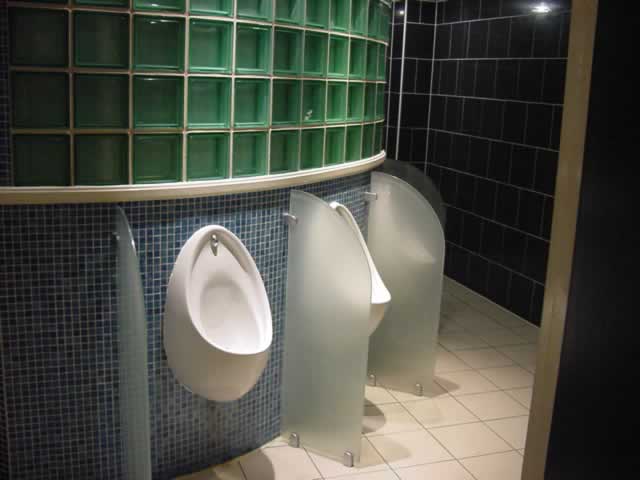 This picture was submitted by Mike Jones from "Lion" in the UK. He snapped this photo at the Birmingham location in 2002. He writes: "My name is Mike I am from Great Britain and we run a company called Lion Consultancy Services. We sell urinal blocks (fragrance blocks to put in the urinals) the only difference with our blocks is that they have a live bacteria in which digest urine and stop toilets from smelling, they also break down lime scale and uric crystal in the pipes to stop the pipes frokm blocking."
These fixtures are serviced by Mike's company.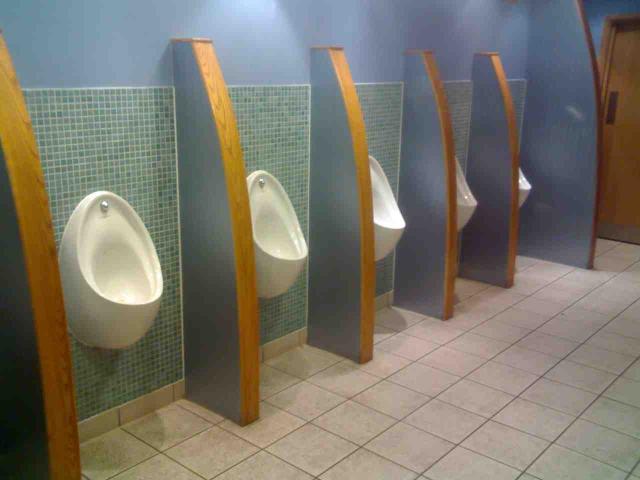 This next photo was sent in by SS in 2010 from East Grinstead in West Sussex. He writes: "Wetherspoons have brought their formula of low prices and rapid turnover to the rather staid town of East Grinstead. As you can see, the urinals are very nicely specified and constructed."