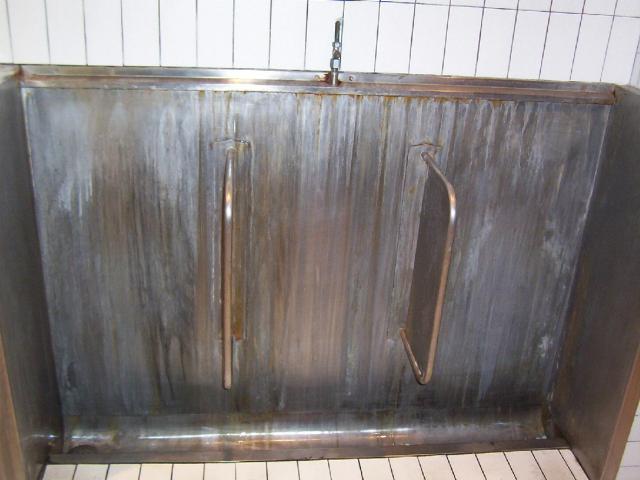 This picture was submtited by KB in 2003. He writes: " This is the (common) urinal located near the lunch counter/cafe in the palace at Versailles, France. Fabricated from sheets of copper over which a constant wall of water flows, this urinal could accommodate up to three patrons at a time, but I didn't see more than solo use during my (brief) visit.
"The palace itself is well worth visiting for its outrageous ornamentation; go either early in the morning, or after mid-afternoon to avoid the crowds. Also: buy a "passport" (ticket allowing entry to multiple palace areas) at the entry with the shortest line, as it allows you to use separate/priority entries about the site. "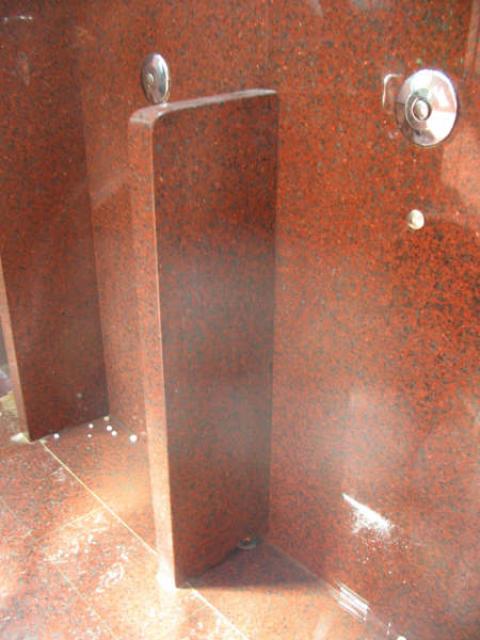 The photo above was submitted by JD in 2005. It was taken at a men's room located in the sprawling gardens surrounding the palace.