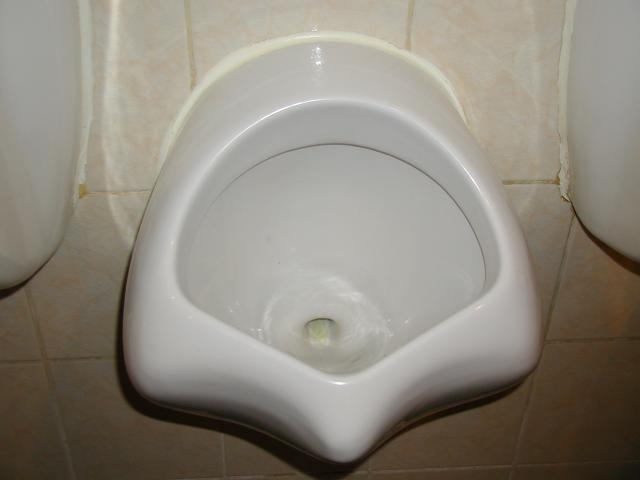 PT submitted photos of this installation, adding that the Thistle Hotel Euston is a "...well appointed and recently renovated hotel situated near London's Euston railway station. This row of five cute little [fixtures] are to be found just off the main entrance lobby and are possibly the smallest... I have ever come across."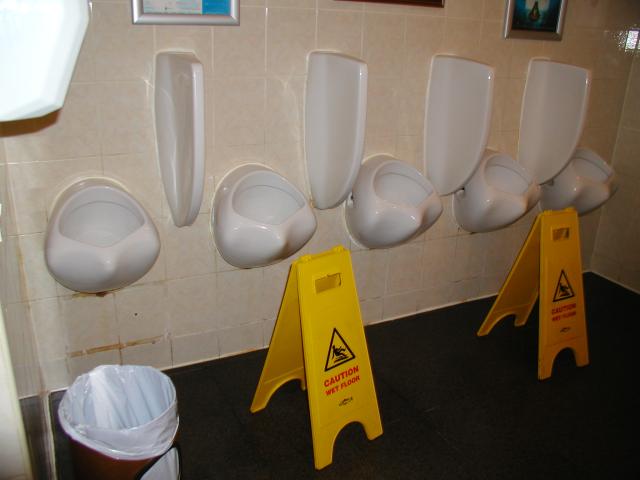 "They appear to be made by the German firm of Villeroy & Boch."
The Caution signs imply they may not be made well enough to stay in working order.