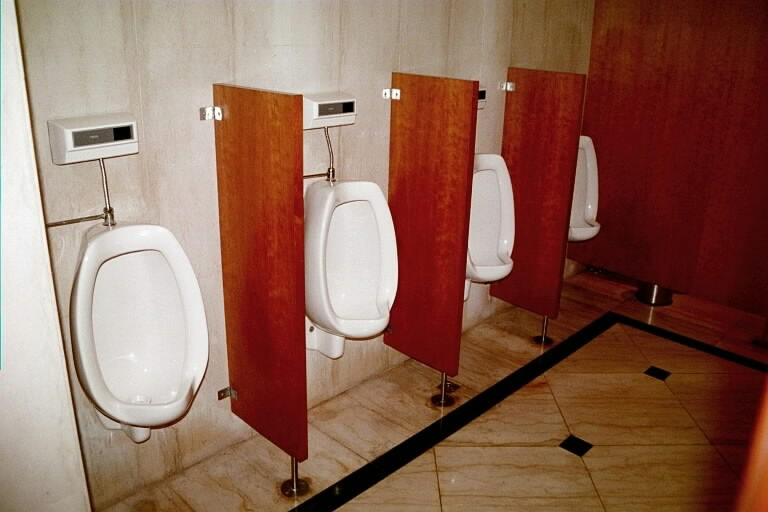 He writes: "these urinals found in the China Airlines Business Class Lounge at Taipei's Chiang Kai-Shek International Airport. The Lounge is located near the departure gates, and provides food and beverage to business travellers awaiting their long trans-Pacific flights. In addition to the four urinals, weary travellers can utilize shower facilities free of charge..."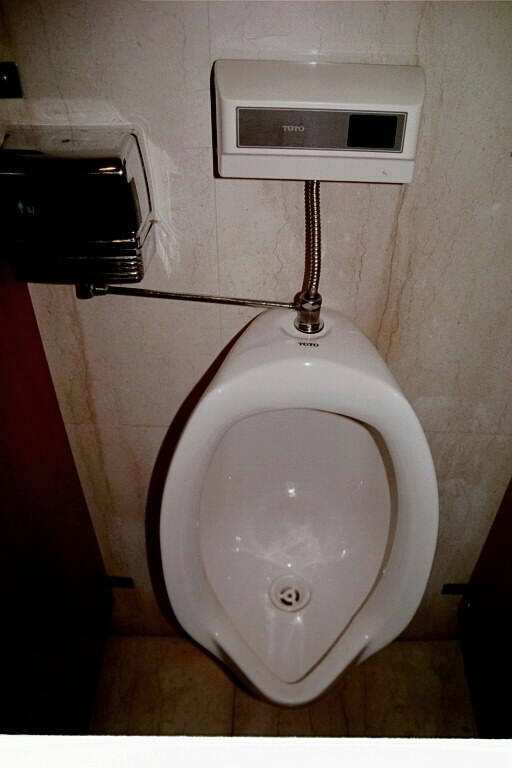 "...You need to have a Business Class ticket to use these facilities-- compare them to the public urinals which Coach passengers have to use (below)..."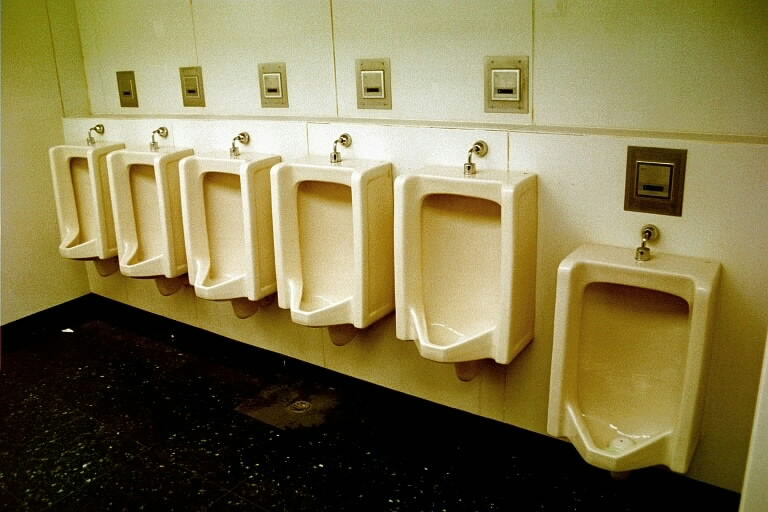 "... and here's the regular urinals available to Coach passengers. Note that even though there are more units available, there's less privacy and the decor simply can't match that of the Business Class Lounge. Something to consider when purchasing tickets on China Airlines!"