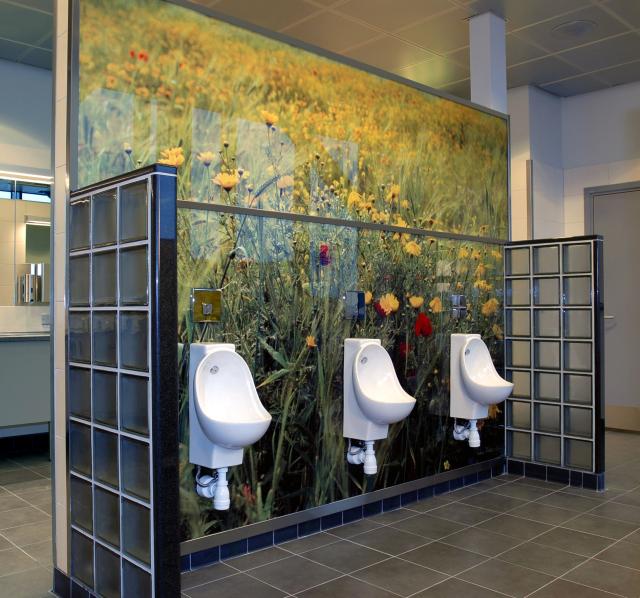 The first two images show installations in Arlanda's new Terminal 5. "The new mens room is specially designed so the visitor feels he is standing amidst the flowers in a Swedish meadow..."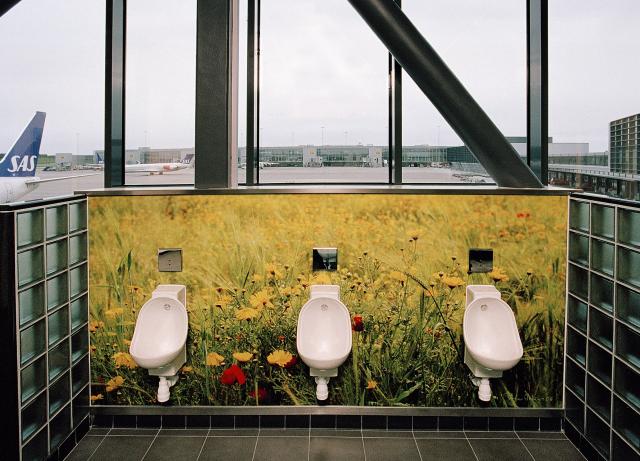 Ms. Karin Renström, the Design Manager at Stockholm-Arlanda Airport, writes in with the following comment about the installation pictured above: "The solution is a combination of design, art and function. The purpose is to show a beautiful part of the swedish nature in the contrast of concrete and airplains. All hidden in the wish of better smell. Big sheets of glass reduce the gaps - and the odour. Swedes are the most travelling people in the world and Stockholm-Arlanda Airport is one of the biggest airports in Scandinavia. "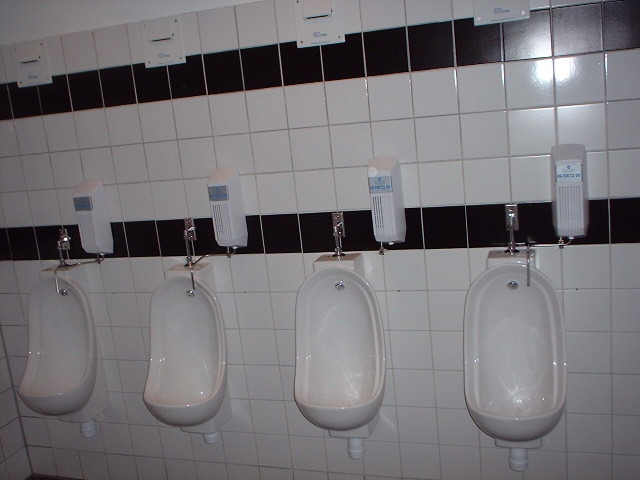 Arlanda is the largest airport in all of Scandinavia. Over 18 million people pass through Arlanda in a year. It is served by 64 different airlines, 57 of which are international.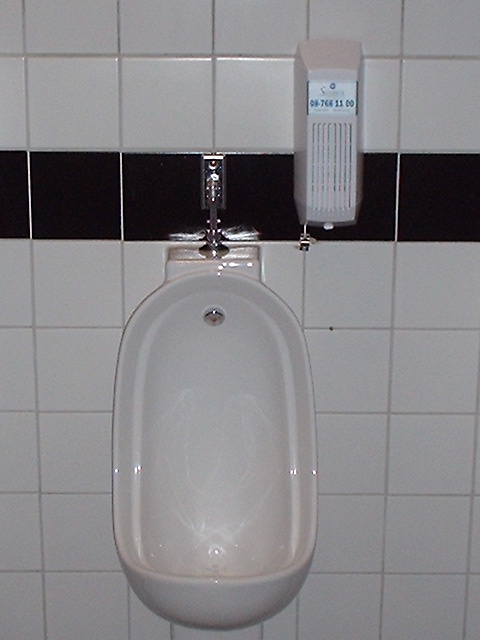 These pictures were submitted by two different independent contributors in 2002 and 2006.