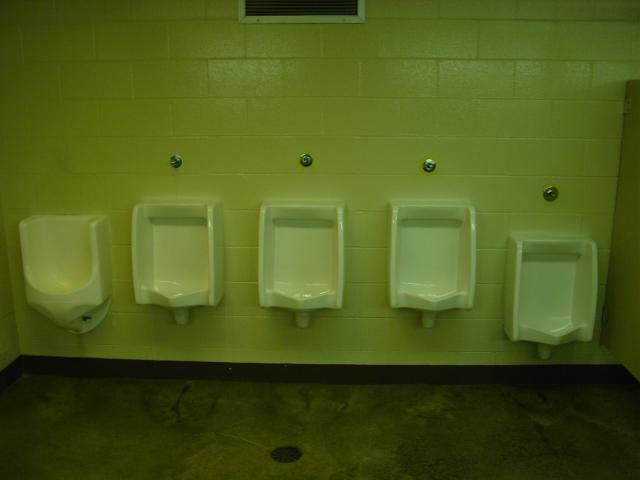 "The Saint Louis Zoo... has educated, entertained and earned a place in the hearts of St. Louisans for generations. The City of St. Louis set aside 77 acres in Forest Park for a zoo and named a Zoological Board of Control in 1913. State legislation provided that 'the zoo shall be forever free,' which has kept the Zoo accessible to millions of visitors ever since. These fixtures are from the restroom located behind the 'Build A Bear Workshop' located in the center of the park. Note the lone waterless fixture to the far left hand side."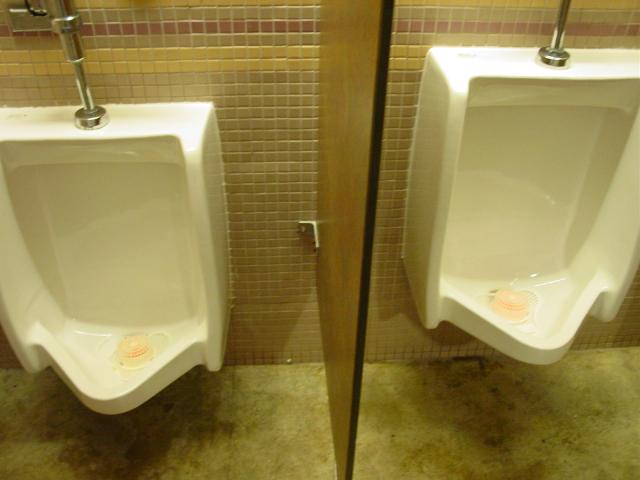 "This is from the restrooms located near the River Camp Cafe. This place is located in the 'Rivers Edge' section of the zoo where you can view black rhinos, elephants, and hippos among others."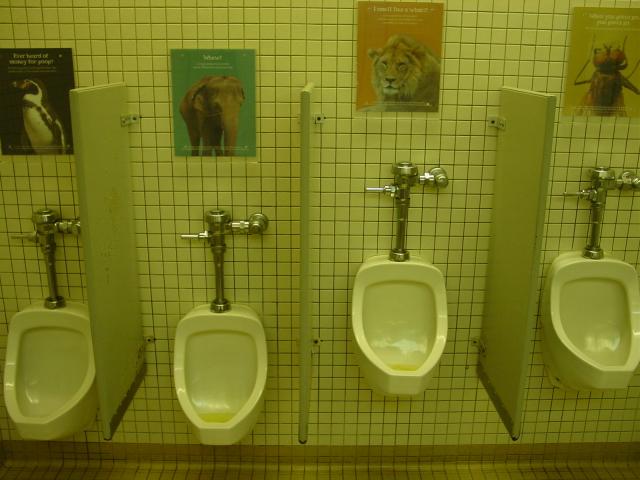 "This is from the north entrance. The signs above the urinals have facts on the excretory functions of other animals."