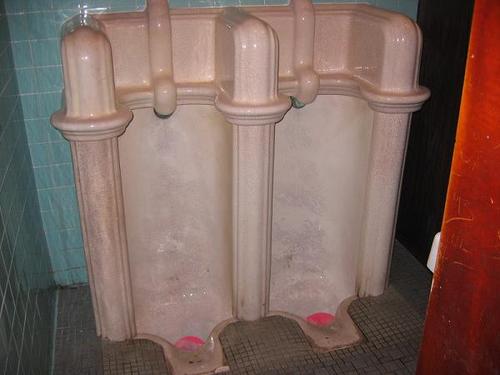 This picture was sent in by AB in 2006. He writes: "This is probably the most famous urinal in Minneapolis. Women even sneak in to see it!".
Alexis McKinnis wrote in with the following message in spring of 2008: "Hey, how about a little photo credit? I took that [photo]!"
Ms. McKinnis, we're more than happy to give credit where credit is due.