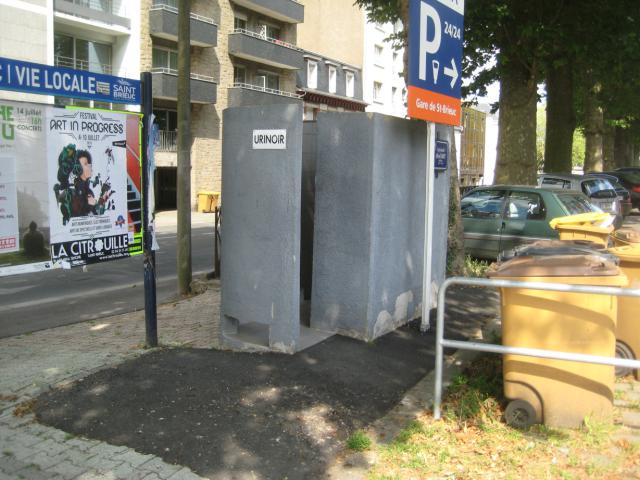 These photos were submitted by KW. The first two photos depict a public urinal installation just outside the town's train station.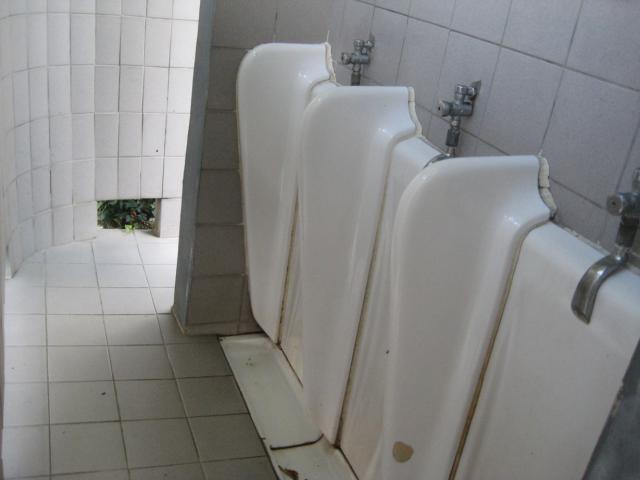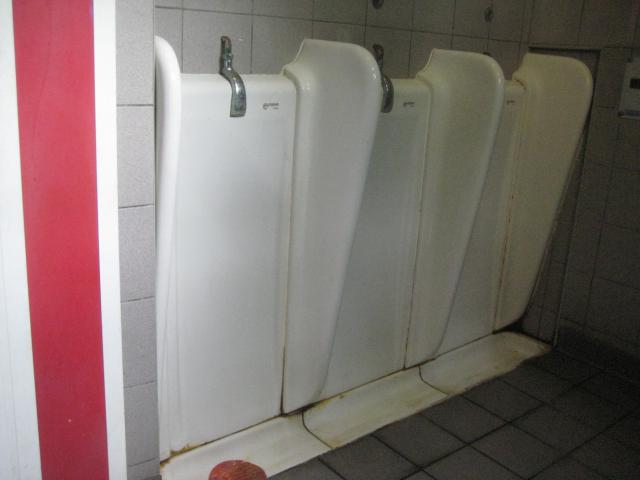 This facility is located near the cathedral.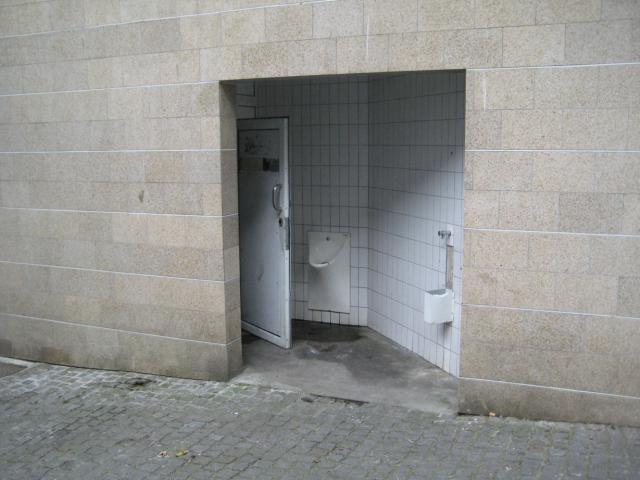 "Unisex, on the outside wall of Les Halles (the public market)"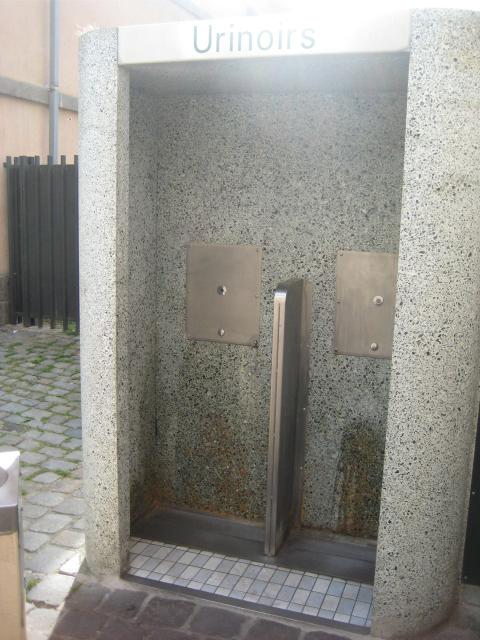 "Between the post office and the municipal theatre"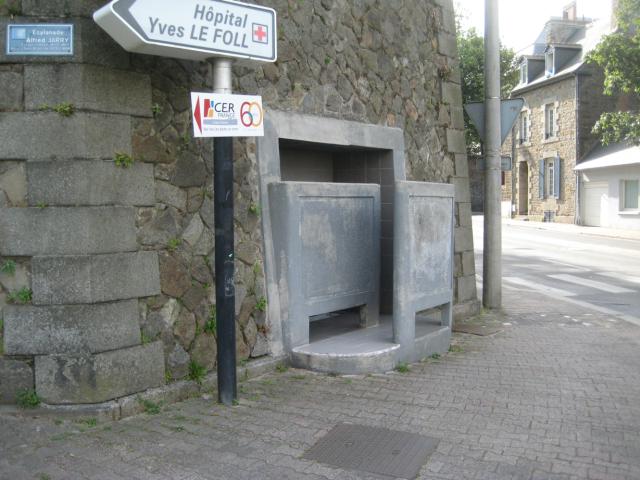 The next two are from the same facility "at the intersection of Boulevard Charner and Boulevard Clemanceau"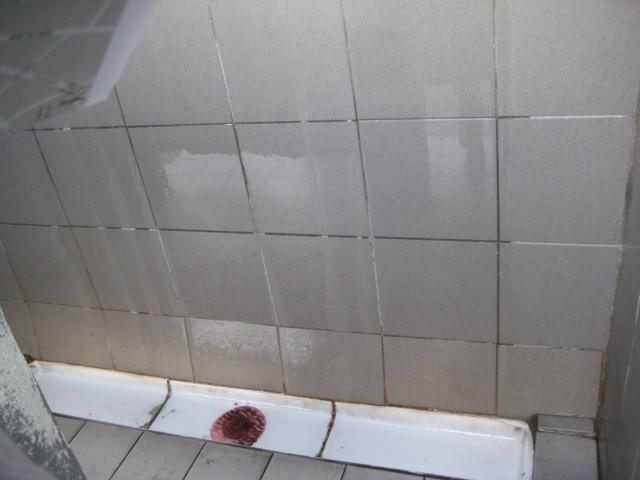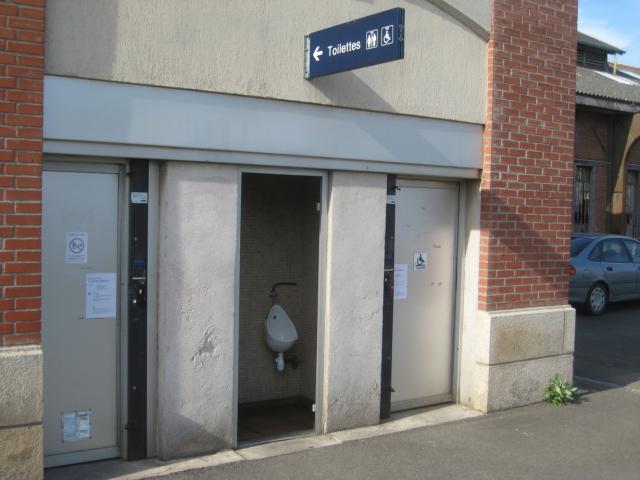 And, finally, one from the train station platform.