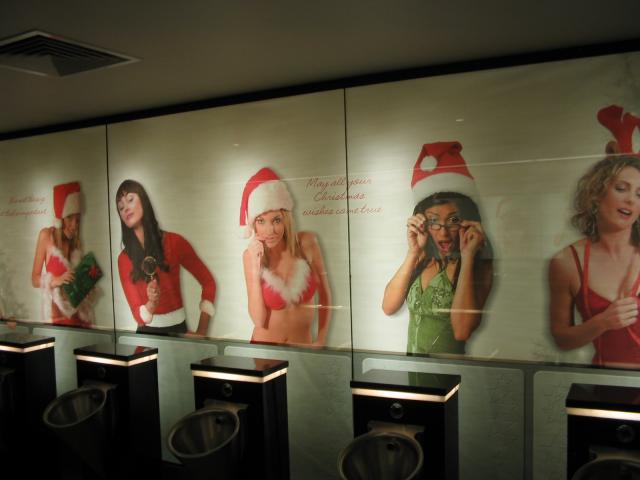 When this hotel first opened back in 2005, the fixtures pictured here attracted quite a bit of world-wide attention, gathering a very wide array of press mentions. Here is a sample: "The new $45 million Sofitel Queenstown has taken urinal entertainment up a notch.
"In the lobby men's room the five star hotel has installed life sized images of models behind the urinals to peer down at each customers "manhood." The girls, all local Queenstown models are holding cameras, tape measures, binoculars and some of them appear to be laughing.
"Why? According to the GM, the toilets are just a way of "adding a little levity" to the hotel."
Brad snapped the photos of these famous urinals that you see here in 2008.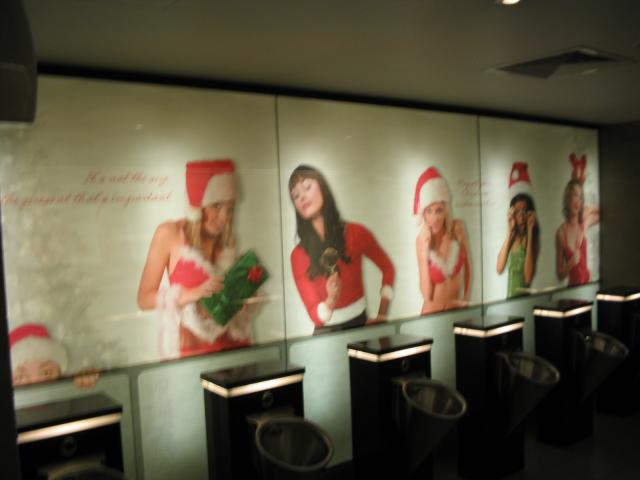 More information about this hotel comes from the Sofitel website: "Sofitel Queenstown Hotel and Spa enjoys a central location in the heart of the city. The hotel features 82 luxury rooms and suites, all with their own private double spa bath and most have private balconies with superb mountain or lake views. All rooms are equipped with LCD television, CD and DVD player, espresso machine, wireless LAN and an additional LCD television in the bathroom. A day spa, business lounge, library, conference area, bar and restaurant make sure your every need is covered."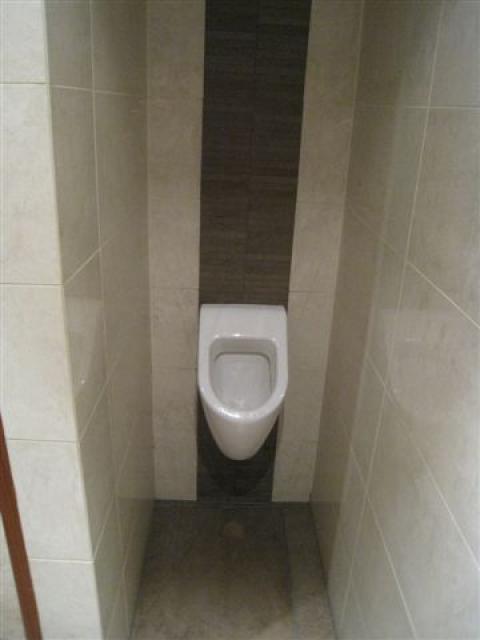 SF sent another photo of a less famous installation from the same location in 2011. He writes: "[This was] definitely one of most private urinals I encountered on my trip to NZ. Sofitel is a five star hotel in the beautiful resort town of Queenstown, NZ which attracts tourists year round, including a large number of alpine skiers in the winter."