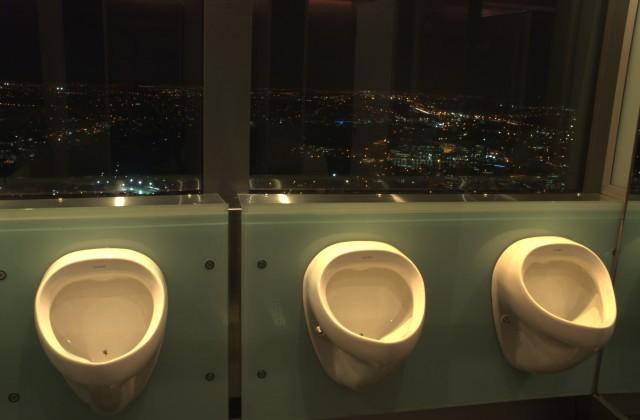 This first image was sent in by PB in 2006. He writes: "I see you have a picture of a urinal from the main observation level of the Sky Tower in Auckland, New Zealand - well the attached image is from two floors above that installation and one floor above the tower's original restaurant, "Orbit" (mentioned in the existing post) - it's at 194m alongside the restaurant "The Observatory". The urinals are Duravit fixtures with fly targets affixed and are probably a couple of years old now".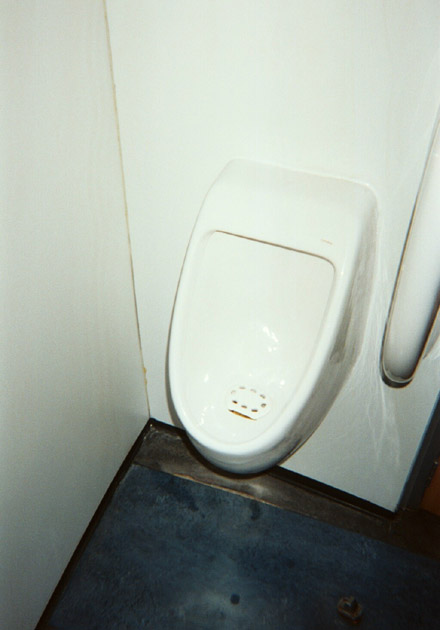 This picture was submitted by eastbayray in 2002, this is the photo PB above was referring to. Eastbayray writes: "This Urinal can be found on the main observation level, 186 metres above the ground. I was quite excited to be photographing what may be the highest Urinal in the southern hemisphere, however I later discovered that there is a restaurant one level above; most likely there is another Urinal located above."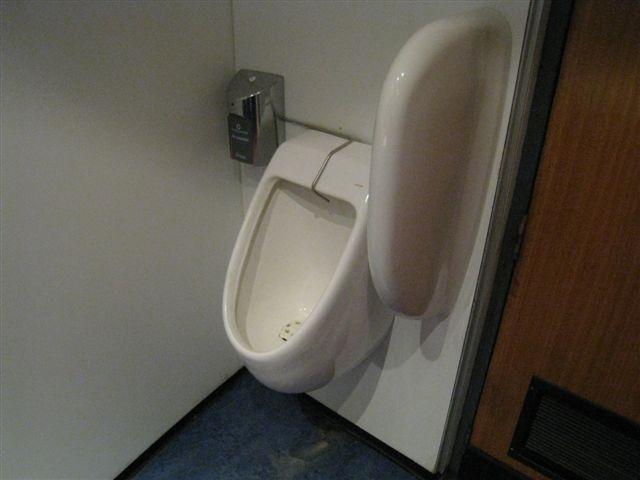 This last photo of the very same fixture as above was sent in by SF in 2011. He comments: "This urinal in a small men's room on the observation deck is awkwardly located next to the entrance door, which you must watch out for when someone walks in as the door will swing open and knock anyone using the urinal to the side, unless you keep one hand free to stop it."