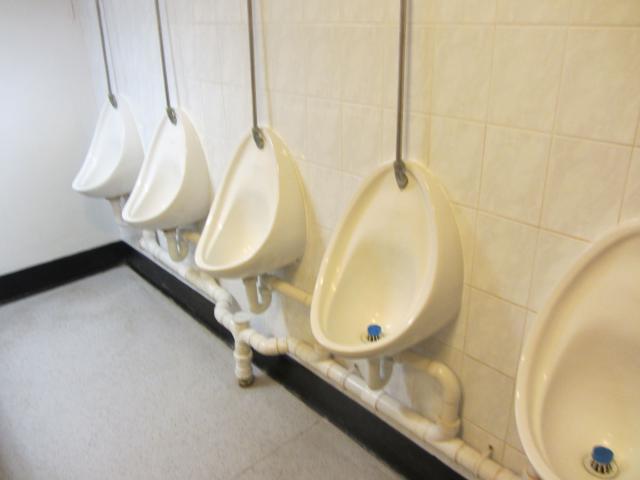 This photo was submitted by Jeff. He writes:
"Hi Joe
"Herewith urinals in one of the gents' loos.
"The Sheldonian Theatre, an exquisite Grade 1 listed building in Oxford's city centre, is the ceremonial hall of the University of Oxford. Designed by Sir Christopher Wren and erected between 1664-1669, it has been described as one of the architectural jewels of Oxford. Its principal use is for graduation ceremonies, but is also used as a concert and lecture venue.
"This rather small toilet has five urinals plus another at a lower setting without modesty screens."