"The theme of the exposition is "Better City – Better Life" and signifies Shanghai's new status in the 21st century as the "next great world city"... It is the most expensive Expo in the history of the world's fairs. The Shanghai World Expo is also the largest World's Fair site ever at 5.28 square km. More than 190 countries and more than 50 international organizations have registered to participate in the Shanghai World Expo, the largest ever. China expects to receive almost 100 foreign leaders and millions of people from across the world to come and visit the World Expo. More than 70–100 million visitors are expected to visit the expo, which would make it the most visited in history."
The message repeated over this urinal reads "A Step Forward". One may surmise that it is referring to this momentous event in the age-long history of Shanghai, as well as encouraging patrons to stand closer to the fixture.
This first photo was taken by a member of Urinal Dot Net staff.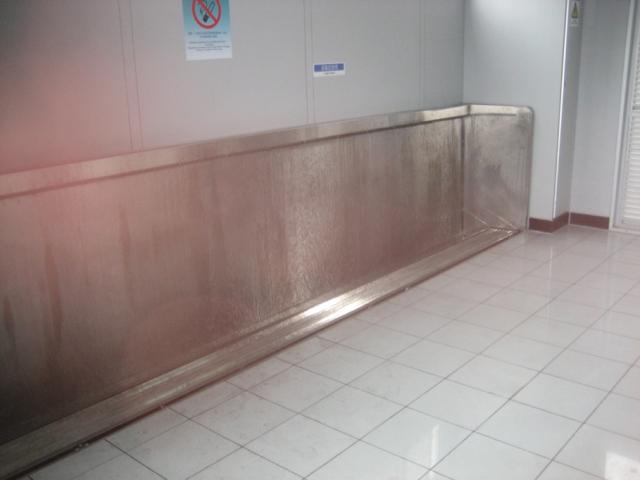 This next photo was taken by KW in 2010 and sent in in 2012.