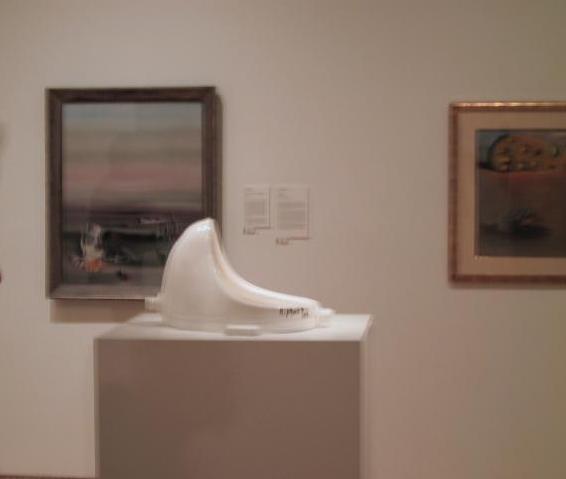 This urinal is on display as a work of Modern Art by reknowned artist Marcel Duchamp. It can be seen on the second level as part of the permanent collection. This installation is also on display at the Tate Modern in London and the Centre Georges Pompidou in Paris.
(The pictures was taken hurridly, as museum curators abound.)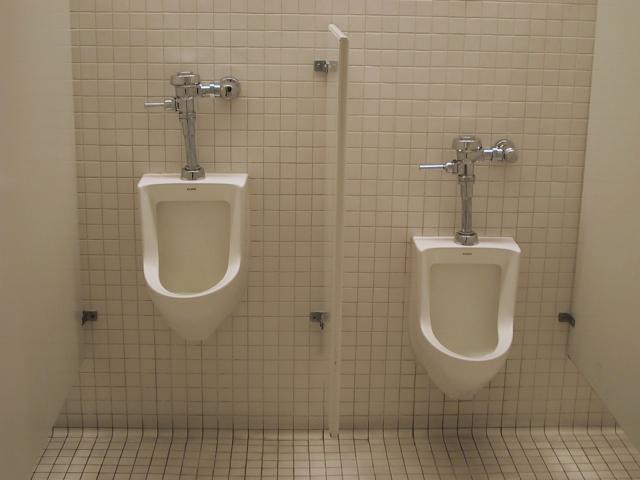 In addition to the urinal on display, SFMOMA has functional installations on multiple floors. These can be found on the second level.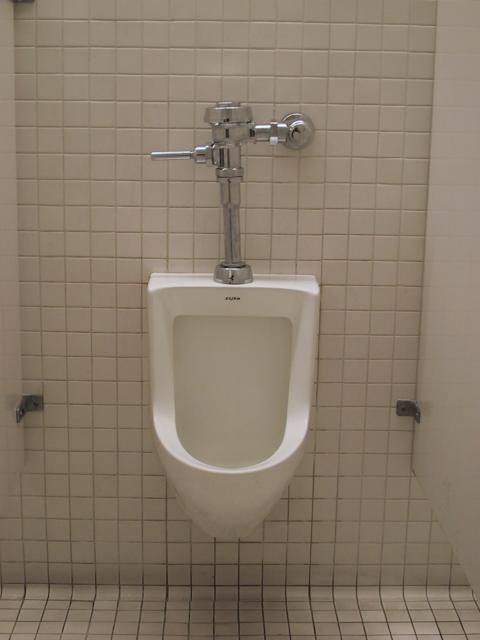 Here is a closeup of the fixture. We believe it to be an Eljer.