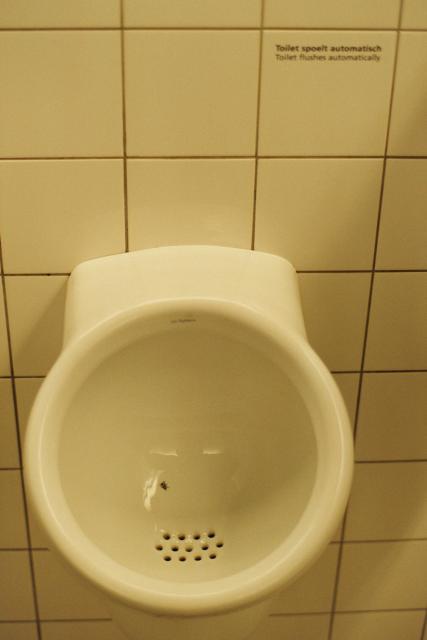 This fixture from Amsterdam Airport Schiphol depicts a "fly target" embossed on the porcelain. The trend to add flies and other targets was pioneered and continues to be advanced by European airport facilities.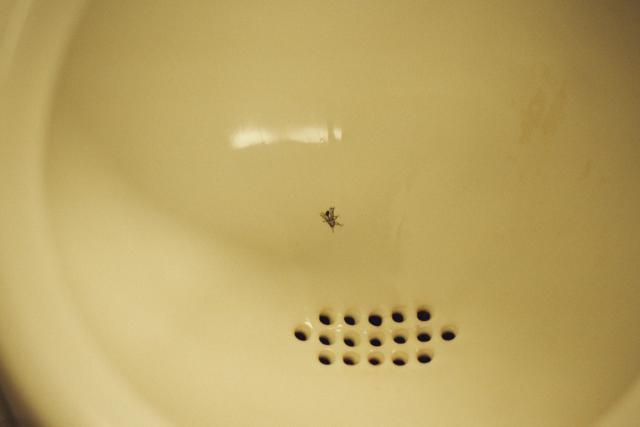 The "fly" can be seen in detail. These first two pictures were sent in by RF in 2002.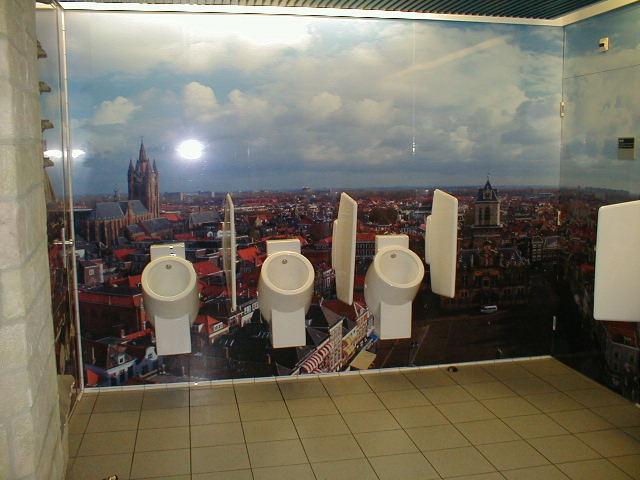 These two last images depict an installation that features a lovely panorama of Amsterdam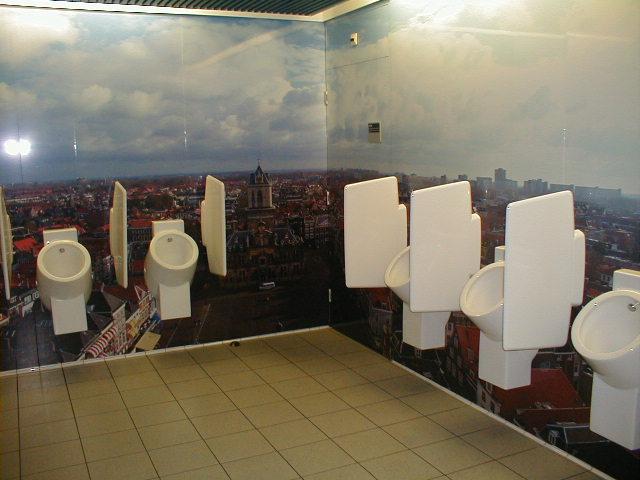 These last two photos were taken in by AK in 2005.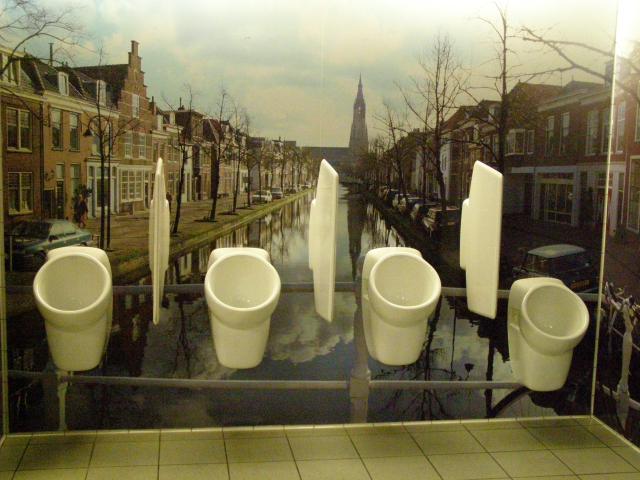 This photo was sent in by JH in 2008. He writes: "I know you already have some from Schiphol Airport in Amsterdam with the infamous fly - just sending these since they're of a different installation..."
This picture was sent in by AB in 2011. He writes: "I was [at Schiphol Airport] for a 2 hour stop over and was overwhelmed by the number of male restrooms... there must literally be hundreds of urinals in this airport!"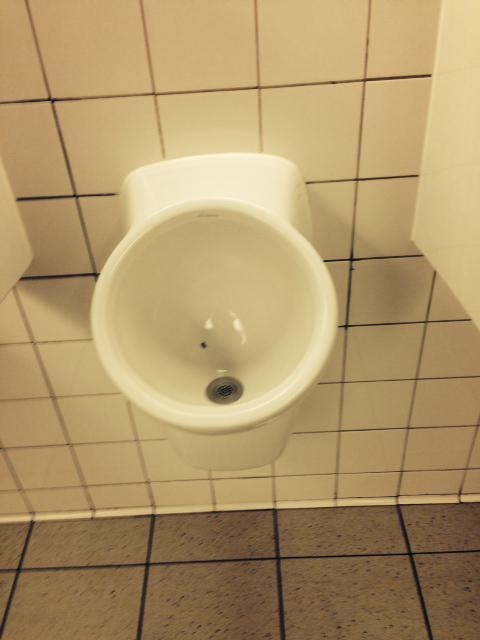 This photo was taken by 2015 by AK. He capture one of the famous fly decal-embossed urinals.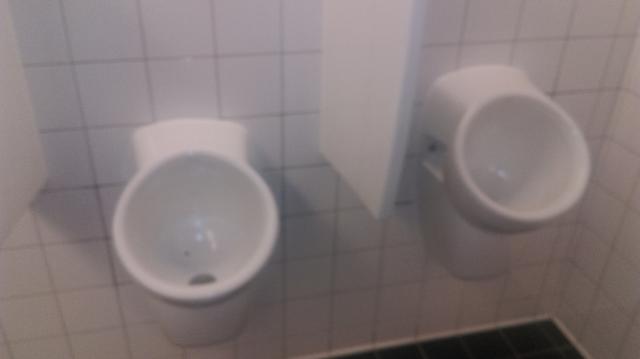 This last snapshot was sent in by AA in 2016. He said it was taken at the men's room near Gate 57.