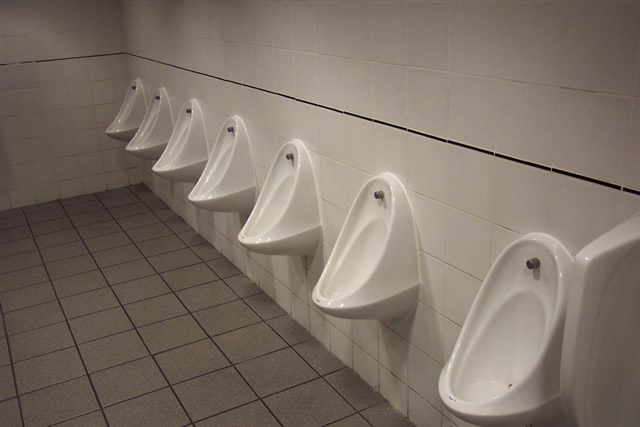 The Prague Airport website boasts that "Prague-Ruzyne Airport is located 10km from the city centre. It is one of the most modern airports in Europe and was designed for almost 5 million passengers per year. There are large parking areas in front of the airport hall, with hundreds of parking places. Passengers are handled in three terminals in Prague. Regular flights of all airlines arrive at, and depart from, terminal - North, where most charter companies also direct their flights. Smaller airplanes, and some special flights are handled in nearby terminals - South and South2."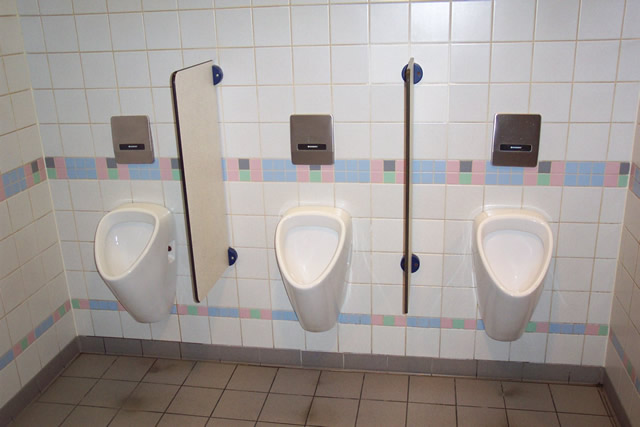 These first two photos were taken by a member of Urinal Dot Net staff in 2002.
This last photo was sent in by BG in 2013.