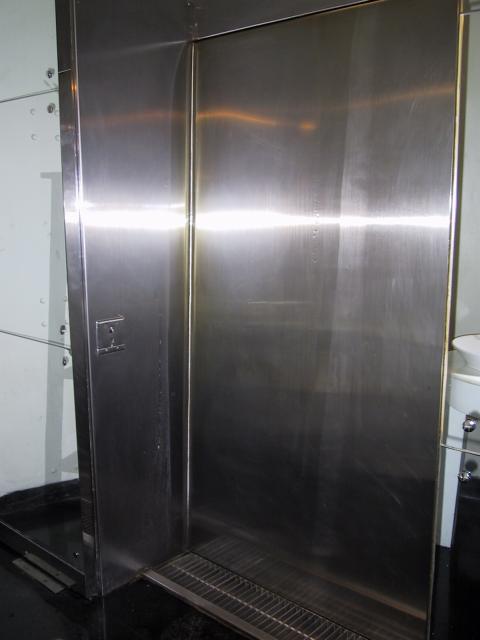 The ground floor of the Royalton features a hip, hip lounge, and this hip, hip urinal. At first it looks like an elevator, but stepping into the frame breaks a beam of light and activates the "plumbing".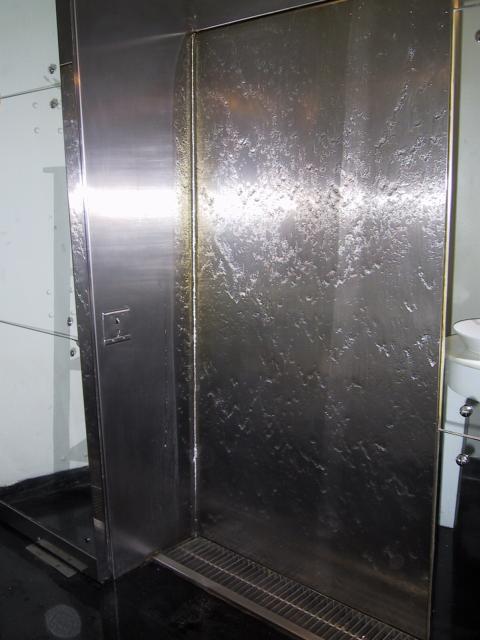 The urinal below was not taken by a Urinal Dot Net correspondent, but was submitted by an independent contributor CC.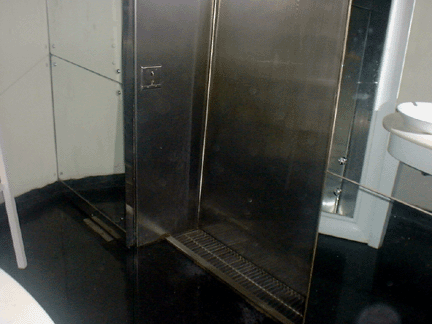 He writes: "The hotel was designed by the architect Phillipe Stark...There is room for two people at the wall. Don't wear shoes you really like".