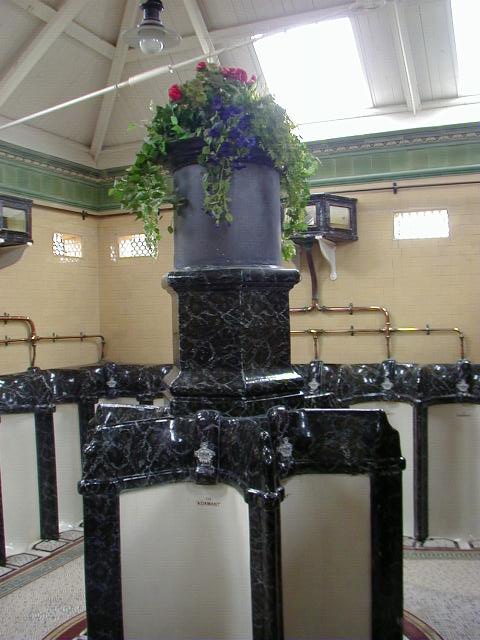 These pictures were submitted by TC33. He writes: "This Victorian [public bathroom] is in full working order & retains the very stylish marble, glass and porcelain fixtures of a bygone era."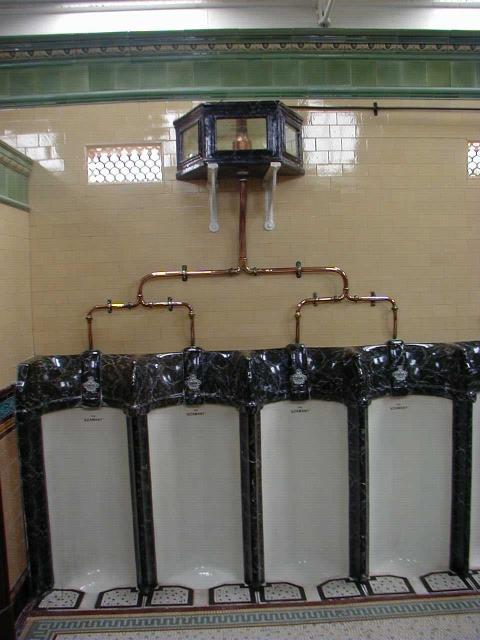 "Rothesay was once a very popular stopping off point/resort for the Victorians as part of the 'Island Cruising' circuit. Countless numbers of folks also remember it from a simpler time as a day trip destination, popular up to the late '50's, as city dwellers (Glasgow) would go 'Doon the Water'(Scots accent compulsory)."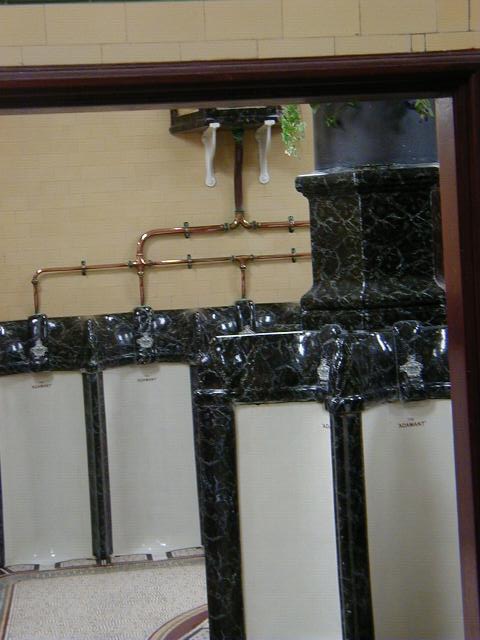 "During a recent trip, Prince Charles, who holds the hereditary title 'Baron Rothesay', visited the premises as part of his official itinerary."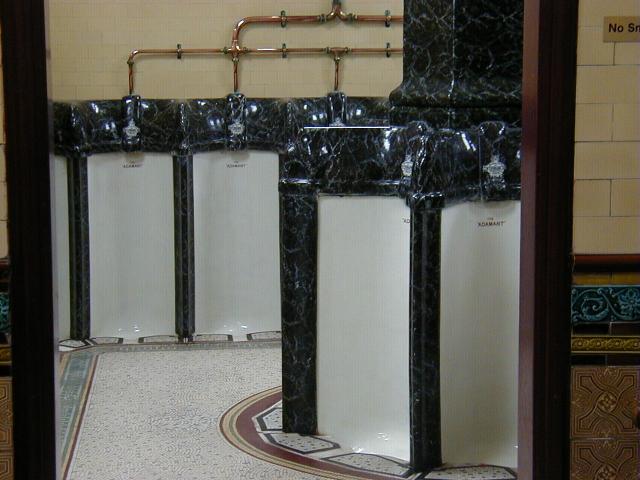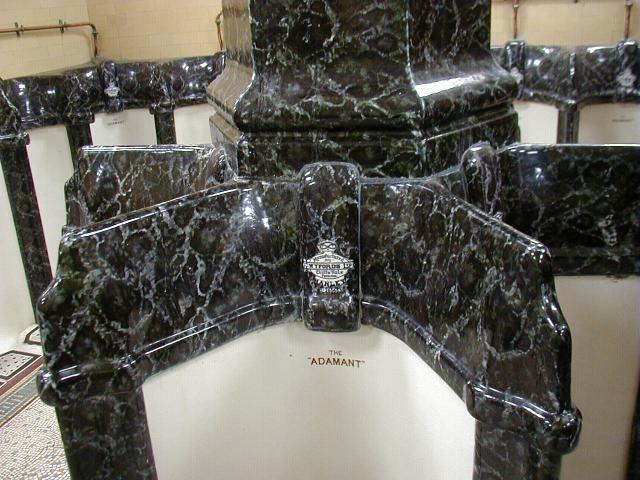 "... Look at the manufacturers name on the last image, as seen in close up. Urban myth in the UK/Pop music world has it that an erstwhile Brit popstar, now turned to acting in the US, found the inspiration for his stage name while using a similarly branded 'easement' facility, hence: "Adam Ant"".