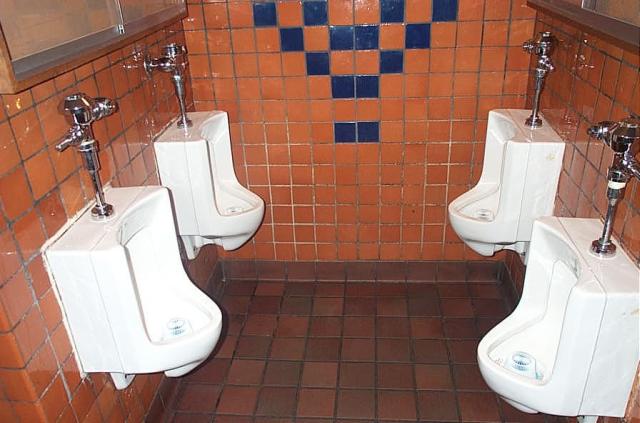 This first picture is from the Rock Bottom in Denver, CO, which boasts this unusual, and perhaps unusable, configuration of urinals.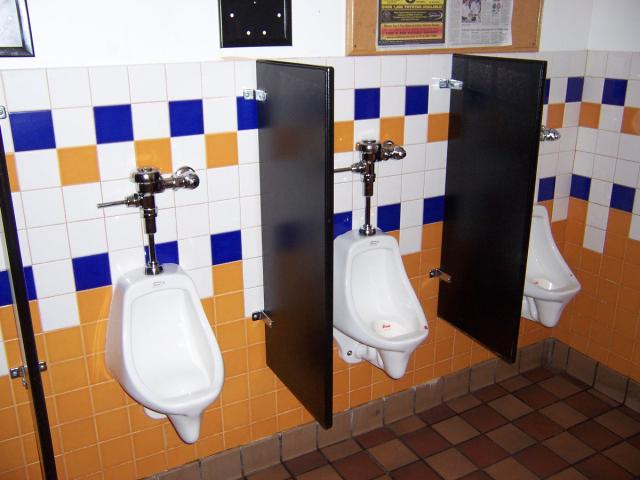 Our second pictures comes from the Milwaukee, WI location, which features river-side dining and an open-air bar area. Both of these top photos were sent in in 2001.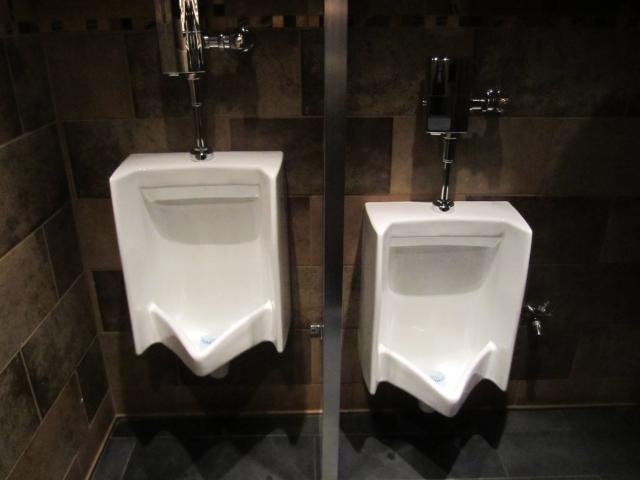 This last photo was taken at the Boston, MA location in 2012. It was sent in by MM.