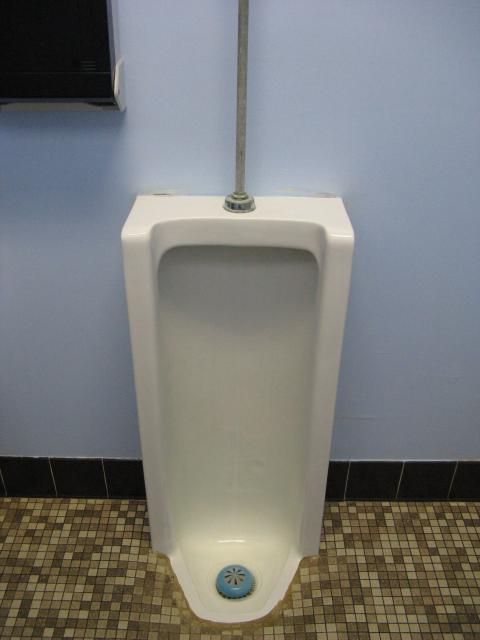 These pictures were sent in by CTTF. He writes: "This library was built in 1973 in downtown as a replacement for the old Carnegie library that Rice Lake originally had.
"The first photo comes from the restroom on the third floor which contains the childrens' books as well as the adult non fiction section. You can't see it in the photo, but this fixture is flushed with an old fashioned cistern."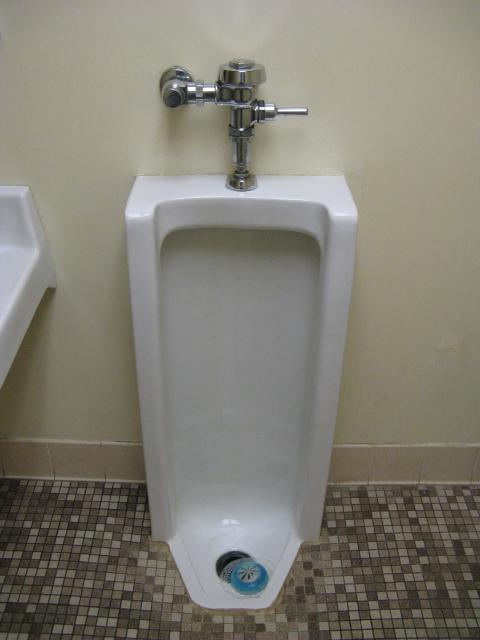 "The second photo is from the restroom in the basement which has the conference room and book store."