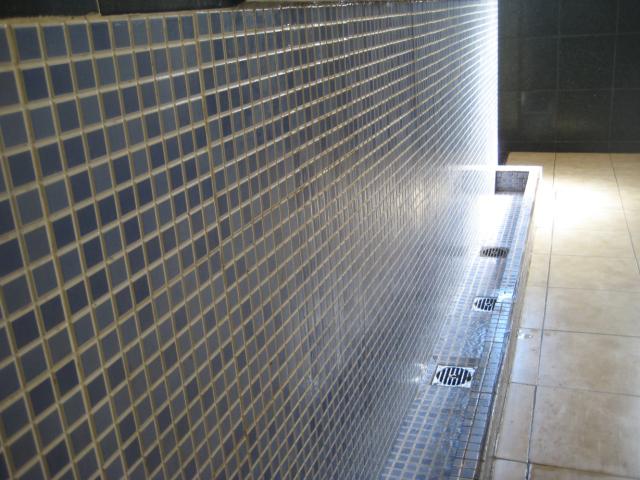 According to Wikipedia: "Retiro Station (Estación Retiro in Spanish) is a large railway terminus in the Buenos Aires central business district in Argentina, located in the district of Retiro, opposite Plaza San Martín, a large public square.
"One of Argentina's busiest railway stations, Retiro is the terminus for three railway lines; Mitre, Belgrano, and San Martin and is adjacent to the Retiro bus station (Terminal de Omnibus), the principal long-distance bus terminal in Buenos Aires. The complex is accessible by the C line of the Buenos Aires Metro system and by numerous local public bus services. A modern tramway extension that will link Retiro, the Puerto Madero district and Constitución terminal train station is in the planning stages."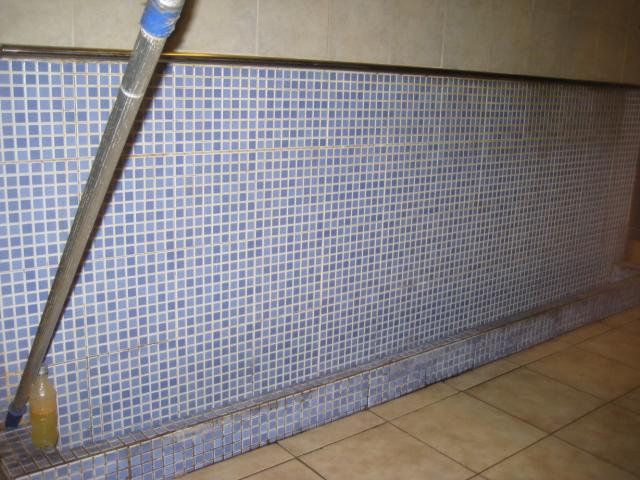 These photos were sent in by KW. He writes: "This downtown train station serves suburban and inter-urban destinations to the north of the city. The men's toilet includes four similar urinals, of which two are shown here"