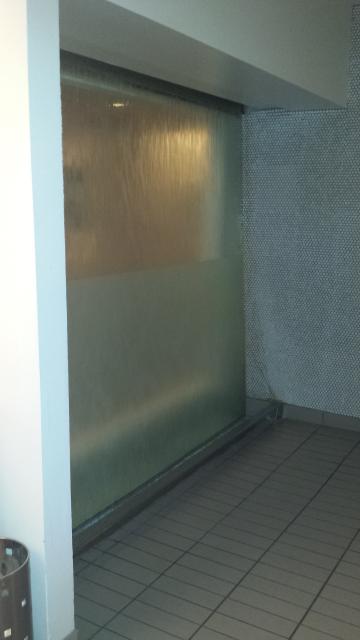 According to Wikipedia, "21c Museum Hotels is a Louisville-based combination contemporary art museum and boutique hotel chain. As of 2013, it manages three properties in Louisville, Kentucky; Cincinnati, Ohio and Bentonville, Arkansas. 21c Museum Hotel was voted among the Top 10 Hotels in the World in Condé Nast Traveler"
The experience of using this famous urinal was described as follows: "The bathrooms are quite nice, the urinal for the guys room is a 2-way mirror wherein you can see the people outside of the bathroom walk by but they cannot see you (quite freaky at first) and also serves as a cascading waterfall that flows to the floor."
Proof on Main, a contemporary American eatery, is also located at the 21c Museum Hotel in Louisville and shares the hotel's restroom facilities.