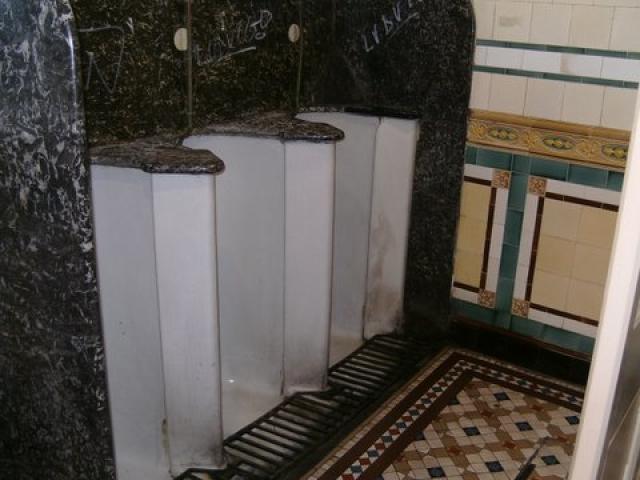 "The Princess Louise has been carefully restored to her original Victorian layout thanks to Yorkshire brewer, Samuel Smith. They have bucked the trend and gone for restoration instead of refurbishment, they have lavished a fortune on their flagship London pub; which has not been merely spruced up, but completely rejuvenated and she looks magnificent. The most notable change are the 'new' discreet cubicles, removed several decades ago, but now replaced, their polished hardwood frames show off brilliant, sparkling etched and cut glass panels.
"Named in honour of Queen Victoria's fourth daughter, she was built in 1872 and refitted in 1891 by architect Arthur Chitty. He employed the finest craftsmen of the age; tiles by Simpson & Sons; glasswork by Morris & Son and joinery thought to be by Lascelles. Every inch of wall is covered in the finest cut and gilt mirrors, beautifully decorated tiles, richly ornate plasterwork and highest quality joinery. Even the toilets are a work of art. This huge pub is a testament to the skills of those Victorian craftsmen.
"There are a mere handful of London pubs that can be called gems, the Red Lion, The Argyll Arms, the George Inn, for example, but the Princess Louise now shines brighter than ever. This treasurehouse is irreplaceable and it seems inconceivable that there were once plans to pull this exquisite pub down. It is Grade II* listed. "