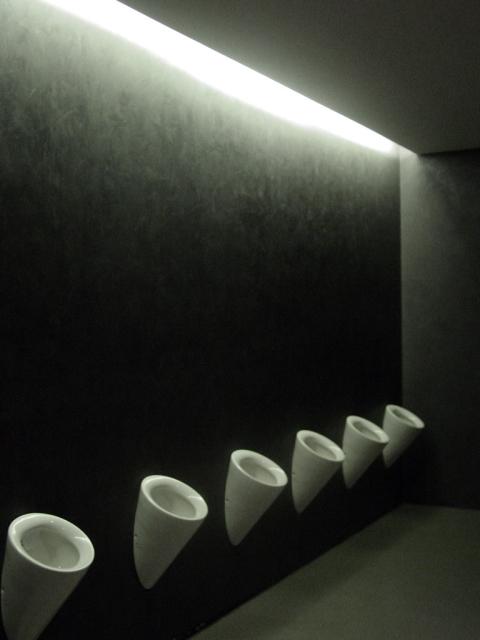 The Pinakothek der Moderne houses an impressive collection of "modern work on paper, rchitecture, design and art," according to SC, who sent in this photo. The museum is located right down the street from the Alte Pinakothek, which houses a collection of renaissance-era art.
The photo above was submitted by NH in 2005. The photo below came from "Frank from Berlin", also in 2005.
The last picture was taken by a member of Urinal Dot Net staff in 2003.