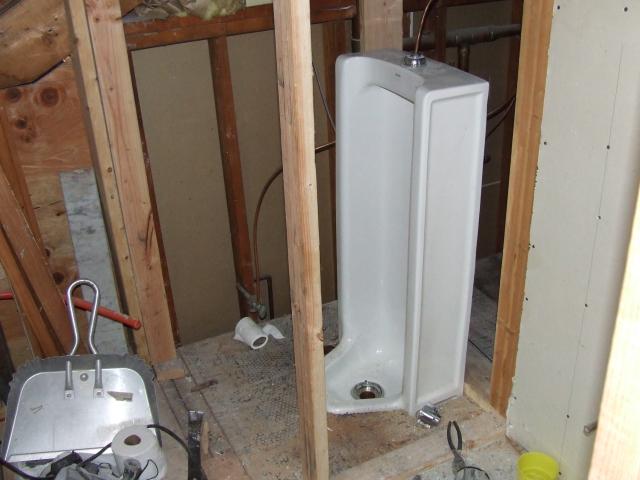 These pictures were taken and sent in by Peter. He writes: "I thought I would share with you the progress and details of installation of my Kohler floor mounted urinal in my master bath. It is a challenging project for anyone and I hope this gives some insight to those thinking about it. I went with the beehive strainer instead of the supplied white porcelain version. I now have the Sloan flush valve installed and will be adding the IR sensor this weekend. It may be a few months before I get the floor done- the project includes a new kitchen for the sit down crowd. Because of this I needed to get all plumbing installed and tested before sheetrock goes up and cabinets in. There are some "tricks" to the job that instructions don't help with. The instruction say place in a bed of sand- How the F- are you gonna do that on the second floor?"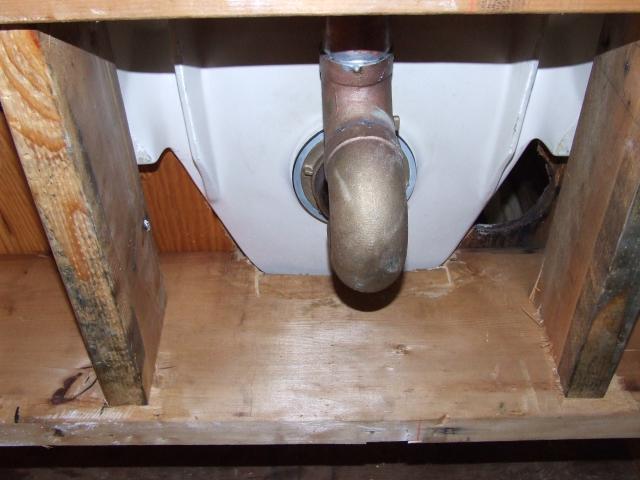 "I will send more pictures as available- hope I make the Top 10 some day;) The bathroom is about 180 sq. ft. and all other fixtures are Duravit. My "requirement" from the wife is it needed to be separate from the rest of the room - so I have a corner partitioned off and a separate hand-rinse sink as you turn around. I hope that when done some women consider the advantages of the device and enjoy the seat down! All you men out there need to stand up for your right to stand up!

" The people that have heard about it are very divided - I guess it will tell me who my friends will be. One friend's wife insists

"You will never sell your house with a URINAL and babies will crawl in it!" while one friend says "If choosing between two houses I would definitely take the one with a urinal""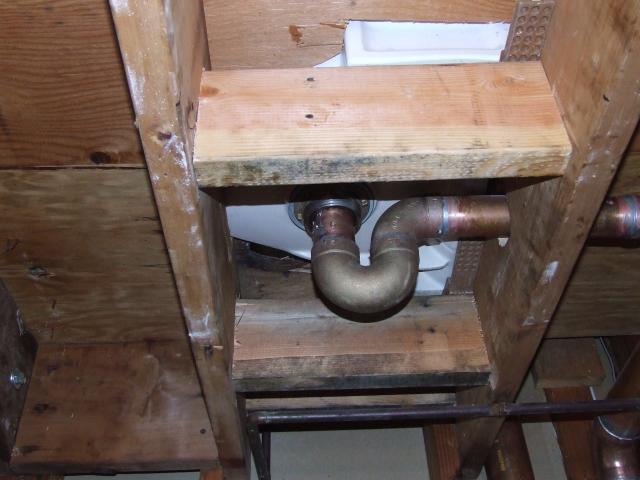 "Thanks for doing what you do."