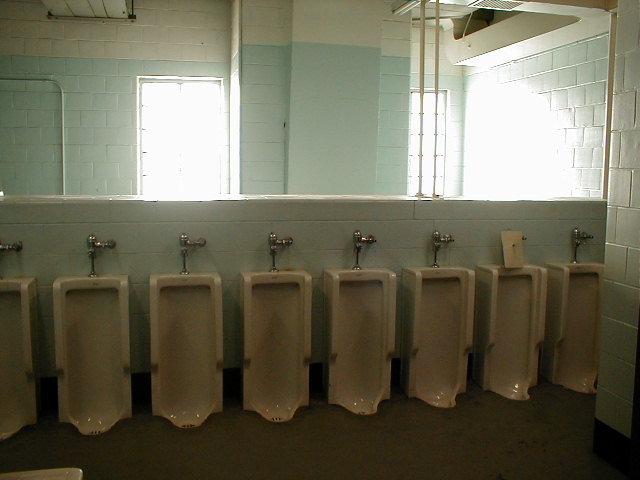 This extensive bank of floor urinals was submitted by an independent contributor in 2001. According to him:
"The men's room, most charitably described as utilitarian, is nonetheless as bright and sunny a room that you will find. It is located under the Large Arena seats, and seems to be original from 1938, right down to the flush valves. There is a matching row of 'nals on the other side of the low wall. During the Farm Show you often have to wait in line to get in here."
In late 2007, YellowRight sent in this comment: "Unfortunately the classic urinals at the Pennsylvania Farm Show Complex are no longer there. The mens rooms have all been remodeled with modern urinals. A piece of history is gone."