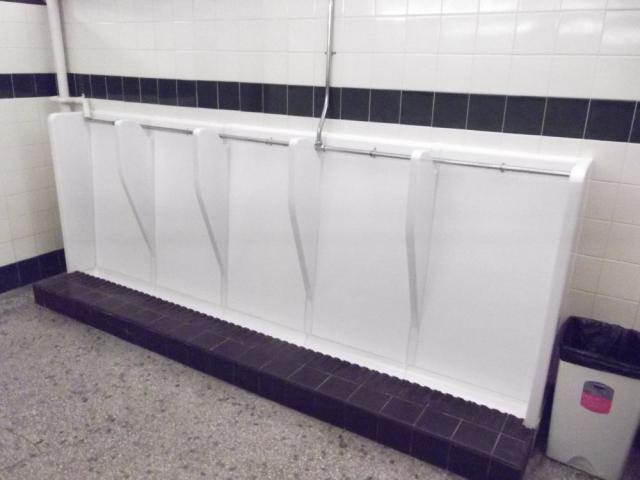 This photo was sent in by JC in 2011. He writes: "Herewith a photo I took today, of the trough at the Oxford Union, part of Oxford University. A large number of British and international politicians as well as other well-known figures will have stood here."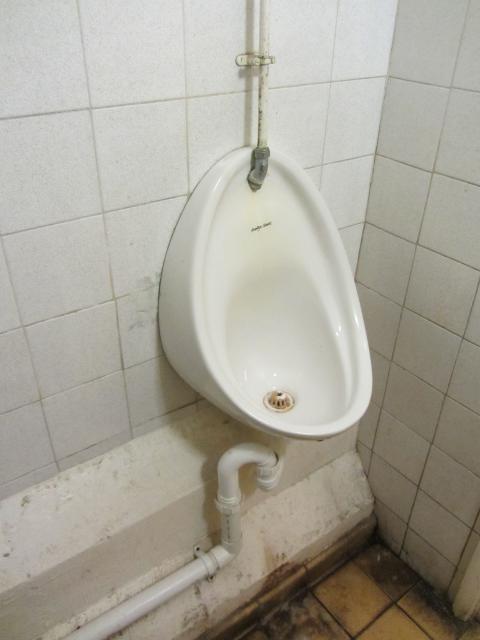 This second photo was sent to us by BG in 2012. He writes: "The 'outside' toilet behind the Library and adjacent to the Fellow's Garden of University College, Oxford, the oldest college of the university, founded 1249, containing just the one urinal."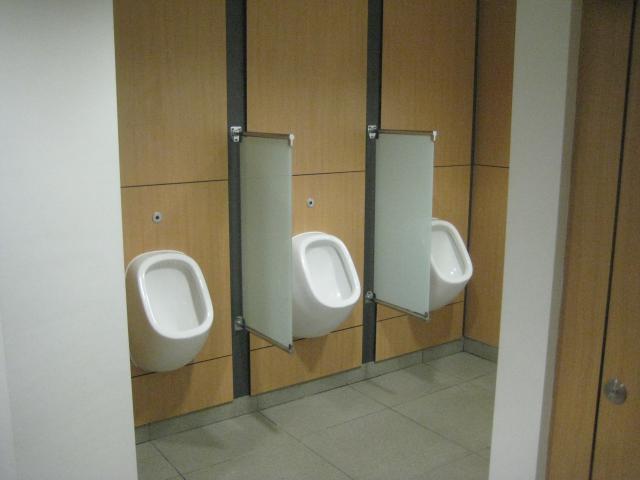 KW sent in this third photo from Pembroke College in 2015. "Pembroke College is one of the constituent colleges of the University of Oxford in England, located in Pembroke Square. The college was founded in 1624 by King James I of England / VI of Scotland, using in part the endowment of merchant Thomas Tesdale, and was named after William Herbert, 3rd Earl of Pembroke, Lord Chamberlain and then-Chancellor of the University."