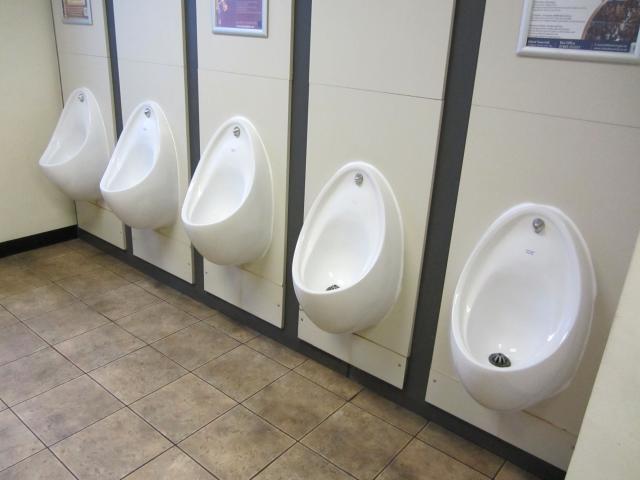 "The Oxford Town Hall is located on St Aldate's in the centre of Oxford, England. The site was previously occupied by Oxford Guildhall. It is a meeting place for local government in the city and also houses the Museum of Oxford. In addition, it can be hired for events. Despite the fact that Oxford is a city with its own cathedral, the term "town hall" is still used.
"The first Guildhall was built on the site in 1292. This was replaced by a Town Hall in 1752, built by Isaac Ware, which was demolished in 1893 to make way for the current building. Following a design competition, the present winning Gothic Revival design was by Henry Thomas Hare."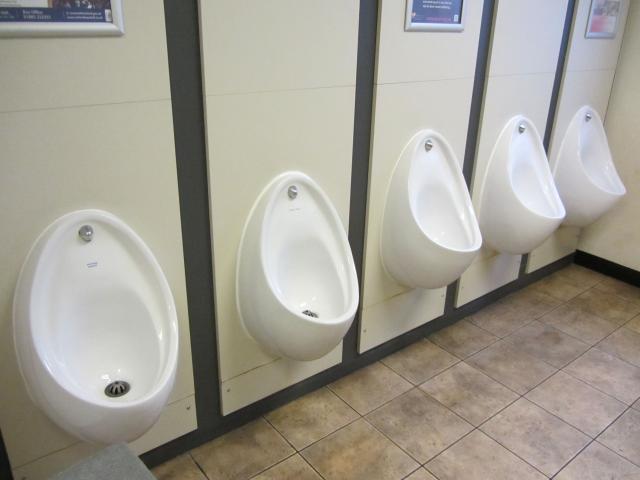 These photos were submitted by Jeff. He writes: "I suppose that once upon a time there would have been a long foot-level porcelain trough, now modernised to six man-height and four boy-height individual urinals..."